419th FSS DEERS/ID Card Office Phone
419th FSS RAPIDS Appointment Scheduler
Hours Info

Dependent, Retiree, and all other cards are issued Mon-Fri 0800-1500 by appointment only; Closed Federal Holidays and AFMC Family Days
The 419th FSS DEERS/ID Card Office handles your ID Card and DEERS needs.
ISSUING A NEW ID
This scheduler is for CACs/Dependent Cards/Retiree Cards and any other card issued through RAPIDS/DEERS. All other DEERS updates (PIN resets, etc.) are done on a walk-in basis only. Schedule one appointment per (family) member as they take 15-20 mins.
HOURS OF OPERATION (CACs)
CACs are issued Monday thru Friday 8:00 AM - 4:00 PM Closed on all Federal holidays and AFMC Family Days
LOCATION
The DEERS/ID Card Office is located in Building 430, Hill Customer Support Center which is on the east side of the Commissary.
IDENTIFICATION INSTRUCTIONS
All customers age 18 and older MUST present two forms of unexpired identification. The primary ID must be a valid state or federal government issued photo ID.
The secondary ID can be a birth certificate, SSN Card, voter registration card, school ID with photo, or any other form of state or federal government ID w/photo.
CAC RESET: INVALID PIN/BLOCKED/LOCKED
No appointment is needed for a CAC reset. If you received an error stating you have been BLOCKED or LOCKED OUT or you have an INVALID PIN error you will be required to reset your CAC. This action will be conducted as a Walk-In service.
LOST OR STOLEN CAC/ID CARDS
ID Cards are the property of the United States Government and holders are required to safeguard their ID Card/CAC at all times. Pursuant to Directive Type Memorandum(DTM) 08-003 and 75 ABW/CC policy memorandum:
Cardholders will report the incident to their supervisor or first sergeant and are required to obtain a lost report via SFS, in Bldg 480; which must be presented to the ID section personnel.
ADDITIONAL DOCUMENTATION
If you are obtaining a new CAC due to promotion, enlistment extension, reenlistment, going on active duty, etc., please bring bring your orders, contract, or other documentation that supports the change in status.
Source: RAPIDS website
Photos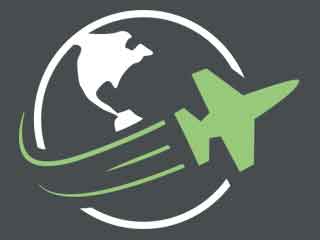 Reviews
There are no reviews yet. Be the first to review 419th FSS DEERS/ID Card Office at Hill AFB!