HAAF ID Card Section Phone

Fort Stewart ID Office Phone
HAAF ID/DEERS Website

RAPIDS Website
Hours Info

Last appointment ending at 1530.
ID Card Section at Hunter Army Airfield is located at Bldg 1286, Hunter Army Airfield, GA.
REQUIRED
ORIGINAL DOCUMENTS. SPONSOR MUST BE PRESENT. EXCEPTIONS: VALID POA FOR ID CARDS/DEERS OR DD FORM 1172-2 SIGNED BY SPONSOR FROM AN ID SECTION WITHIN A 90 DAY PERIOD FOR ID CARD ISSUANCE.
ACTIVE DUTY MILITARY
If you are active duty, you must be in uniform. 3rd ID Soldiers in 1st BCT, 2nd BCT,3rd Sustainment, 4th BCT, DHHB, and 3 CAB units must report to brigade S1 for ID cards.
TWO FORMS OF ID NEEDED FOR ALL ID CARDS
Adults are required to have two forms of valid identification for ID card issuance. Primary picture valid picture id. Children under the age of 21 are required to have one form of ID.
***SEE RAPIDS WEBSITE LINK FOR FURTHER DETAILS OR TO SCHEDULE AN APPOINTMENT***
Source: RAPIDS
Photos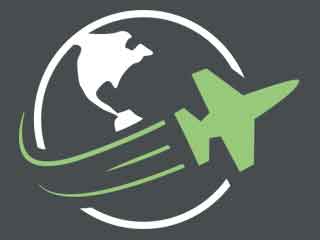 Reviews
Wonderful experience in the ID section. Great customer service. Thank you.

posted over 2 years ago

This office does not know their business. I've been trying to get my Spouse into the DEERS/Tricare System for over a week. Multiple phone calls to DEERS, Tricare, Hunter, plus. I've had reps tell me to call someone who has told me to call them. The ID section didn't know what paperwork was needed so we had to make a 2nd trip. I've been told to go back to the ID section because they didn't properly ID her as Medicare Plan A & B eligible. I wish I could give 0 stars but that's not an option.

posted over 2 years ago

Hi, I called a15:45 and the phone rang busy. It must be off the hook. Wow!! The hours show until 16:00, I only had a question.

posted about 4 years ago