ID Card & DEERS Personnel Office
ID Card Office

ID Card/DEERS Alt. Line
Hurlburt Personnel Website
Hours Info

Closed Holidays
Hurlburt Field Military Personnel Section (MPS) serves over 8,500 active duty members, 32,000 retirees, 1,200 civilian employees and their family members. The MPS is comprised of three sub-sections relating to personnel services; Customer Support, Career Development, and Force Management.
The Customer Support Section provides and updates ID cards, Defense Enrollment Eligibility Reporting System (DEERS), family status, Service members' Group Life Insurance, leave web requests, passports/visas, and casualty assistance and survivor benefits.
The Career Development Section is responsible for all out-processing actions for the installation dealing with assignments, separations, and retirements. We process all notifications and ensure all personnel system updates are completed. We work closely with AFPC to ensure everything involved with a member's transition to a new base or to civilian life is completed. Additionally, we serve as the focal point for all reenlistments and extensions, along with all officer and enlisted promotion actions.
The Force Management Section updates personnel actions along with duty information/status and evaluations. We process and maintain the Case Management System (CMS). Furthermore, we build and manage TDY information, produce G-Series orders and award new duty Air Force Specialty Codes.
Military members need not be in uniform, but must present the proper military image in accordance with Air Force Instruction 36- 2903, Dress and Personal Appearance of Air Force Personnel.
Please note that all persons obtaining an ID card must now have two forms of ID (a previous military ID card, driver's license, passport, birth certificate, SSN card, etc). This holds true even if you have already presented this information in the past.
Photos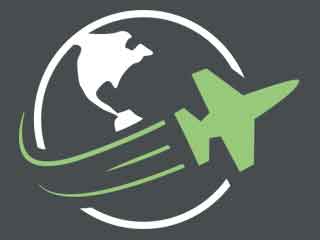 Reviews
New ID card for my wife today at Hurlburt Field. Fast, friendly, and professional service provided by Airman Charles (sp). I am a retired Army military personnel specialist, and former installation (Ft. Rucker) Adjutant General...so I know what good customer service looks like. Thanks for a job well done.

posted over 3 years ago

This place is ridiculous. Since when is Close of business 1530. Plus it's a wild goose chase scavenger hunt to find. Hey it together air force.

posted over 4 years ago

Had an appointment for this morning (Monday Sept 11) at 9:00 am. Went to pass & ID and the office is closed. I and a few others standing outside wondering why. I thought all offices were open today since the base was not closed? Why no phone call to let me know?

posted almost 5 years ago