Military Personnel Section (DEERS) - Kadena AB
Kadena MPS Office DSN

Kadena Operator (then dial 634-8978)
Kadena MPS Office Website
Hours Info

ID Cards and DEERS walk-in services end 1 hour before facility closes. 3rd Thursday of the Month: 0800-1200 (Walk-ins); Closed Holidays and PACAF Family Days
The Military Personnel Section (MPS) on Kadena AB can assist service members with ID Card/DEERS updates, inprocessing/accessions, SGLI/vRED, Intial Enlistment Bonus (IEB), INTRO Program and Passports.
Customer Support
• ID Card/DEERS updates
• Accessions
• Initial Enlistment Bonus (IEB)
• Passports
Force Management
• Duty Status
• Evaluations
• Decorations
• Classifications/G-Series
• 2096/2098 Actions
• Tour Credit
• UIF/Control Roster
Career Development
• Assignments
• Retirements/Separations
• Re-enlistments/Extensions
• Command Sponsorship
• DEROS Extensions/Curtailments
• IPCOT/COT Orders
• Student Dependent Travel
• PRP
• Officer Promotions
• Enlisted Promotions
Virtual Military Personnel Flight (vMPF) for Military only
The following actions are available to all military members via the Virtual Military Personnel Flight (vMPF) website located on the Air Force Portal (Active Duty history information is imperative when meeting promotion boards):
• Virtual Record of Emergency Data (vRED) review/update
• Exceptional Family Member Program (EFMP)
• Humanitarian Re-assignment
• Request Changes in Duty History
• Request Retirement
• Initial Assignment Briefing
• Virtual Out-processing Checklist
• Awards & Decorations Updates
• Data Verification Brief
• Record Review/Update
• CONUS Assignment Exchange
• Evaluation Appeals
• RNLTD Change Request
• High School Senior Assignment Deferment
• Proof Of Service Letter
• Transfer of Education Benefits (TEB)
Please see website for more details of services.
Source: MPS Website
Photos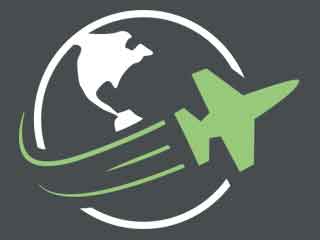 Reviews
There are no reviews yet. Be the first to review Military Personnel Section (DEERS) - Kadena AB at Kadena Air Base!