Okinawa Veterinary Activity
Okinawa Veterinary Activity Phone

Okinawa Veterinary Activity DSN
Okinawa Veterinary Activity Website
Hours Info

Closed last duty day of the month; Closed Federal Holidays
The Okinawa Veterinary Activity at Kadena AFB offers many types of routine care services for the pets of military families. Visit the facility with your pet for vaccines, medication and health visits. All pets must visit the office when arriving and departing Okinawa due to a PCS.
Appointments are required for patients needing physical examinations, microchip implantation, vaccinations, health certificates, sick call, diagnostic testing and any other services that require the presence of a Veterinarian.
New Pet Registration, Initial and Final Quarantine Examinations and 30-day Quarantine check-ups are done on a walk-in basis and we see patients in the order they arrive. The hours for these services are from 0900-1100 and 1300-1530 on Monday,Tuesday,Thursday, Friday and from 1000-1100 and 1300-1530 on Wednesday.
To request a prescription refill, email the request to [email protected] Please include Sponsor's last name, Pet's name, medication and dosage. Refills will be available for pick-up 24 hours after the request is received.
Source: Okinawa Veterinary Activity Facebook
Photos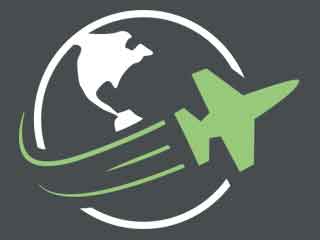 Reviews
Almost impossible to get appointment. Very inconvenient. The military obviously needs more staff so that they can keep up with demand.

posted almost 2 years ago

Leaving Okinawa in a few days and a typhoon put us behind on outprocessing. Another typhoon is supposed to hit on the day of our appointment. Took 45 minutes to get ahold of someone- only to be told they won't reschedule because of no open appointments. RUDELY told to go off base. Only been able to get 2 appointments here in over a year. Horrible hours and horrible service! Especially for mil to mil who have trouble getting appointments.

posted almost 2 years ago

Well, if we had absolutely any better option, I would go there instead. We expressed multiple times that we did not want a sick call exam for our dog and that we just needed to get their updated lepto shots. Got there for the shots and were still charged for a sick call exam. Complete BS and they are going out of their way to rake military families over the coals when we have limited other options on this island. Absolutely disgusting.

posted about 2 years ago

I have been at the Vet clinic twice (2 years and only 2 appointments). One front desk employee was very disrespectful. We were told to call back in two weeks. My husband called and was told to call back the following day, the books were still not open. I called the clinic and was told that there were no appointments for June, that the books were completely filled. Not only do the hours not accommodate active duty members (mil to mil) with pets, but it is very hard to get appointments.

posted about 2 years ago

Tried to schedule my dog's rabies vaccination and was denied because "it's PCS season and we are not scheduling any appointments other than Health Certificates." Now, I absolutely understand the importance of that but I can't even come in for 10 minutes for my dog to get his rabies vaccine? This was after I had to call 6 times before anyone picked up. The staff is fantastic at what they do but getting to see them is an absolute nightmare every time. No one mentioned this when I was in last month

posted about 2 years ago

The "user fee" I was charged in the amount of $2.00 is absurd! I requested my canines medication via email, arrived to the clinic to pay for and pick up my pets meds, only to be mislead by the veterinarian issuing my dog medication that I had previously paid over $100 in re-examination fees to be switched from. I was charged $9.11 and refunded only $7.11 after being told that I was being charged the addt'l $2 for "staff using the computers" aka "user fee." ARE YOU KIDDING ME?!

posted about 2 years ago