ID Card Section
Keesler AFB –

500 Fisher St

,

Room 125

,

Bldg 701

,

Biloxi

,

MS

39534
Keesler ID Card Section

Alternate Phone
RAPIDS Appointment Scheduler

Keesler AFB Website
81st Military Personnel Flight Email
Hours Info

Friday by appointment only. Closed for lunch daily 1100-1300.
General Kessler AFB ID Instructions
All customers age 18 and older must present (2) forms of valid ID. One must be a local,state or federal government issued picture ID.
Walk-In Customers
Walk-In Customer hours are set to 0800-1630 Monday-Thursday & Appointment Only on Fridays. Customers that require "emergency" same-day service on Fridays that do not have an appointment will be treated as a walk-in with appointments taking priority.
Updating Address and Phone # in DEERS
An appointment is not required to update your address and phone number in DEERS. Just visit this website: http://www.tricare.osd.mil/deers and do the update.
CAC Reset: INVALID PIN/BLOCKED/LOCKED ONLY
No appointment is needed for a CAC reset ONLY if you received an error stating you have been "BLOCKED" or "LOCKED" or you have an "INVALID PIN". This action will be conducted as a Walk-In service and again scheduled appointments are seen first.
Lost or Stolen CAC ID
All ID Cards are the property of the United States Government and holders are required to safeguard their ID Card/CAC at all times. Customers needing to replace lost/stolen CACs must have Unit CDR/1SG or civilian equivalent stamp on an official memorandum
Lost/Stolen ID cards for Dependents
Dependents: Must have TWO forms of Identification. Dependent's sponsor MUST be present at time of issue
Power of Attorney
If your Military Sponsor is DEPLOYED or on TDY orders that he/she is unable to accompany you for your appointment for any reason. A valid "General" or "Special" Power of Attorney will allow you to conduct business on your sponsor's behalf.
Just got married? Initial enrollment of spouse
When adding your spouse to DEERS, the sponsor must be present or new spouse must have a valid Power of Attorney with the following documents. A valid state or federal government issued photo ID, original/certified copy of marriage certificate.
Enrollment of spouse continued
Social Security Card/Verification of Social Security Number Memo from SSA Office with Social Security Number printed. If dual military, spouse MUST be enrolled and listed under both military personnel.
Enrollment of spouse continued
If your spouse is a foreign national- original marriage certificate, valid passport, birth certificate. All documents need to be certified and translated into English.
Dependent ID Cards
See above general ID instructions. Your sponsor must be present. If not available, the dependent must have a DD Form 1172 Application signed by their sponsor witnessed by a Verifying Official or Notary Signature and Seal or a POA.
Adding newborn/children to DEERS
Sponsor must have the following documents for the child: Birth Certificate/Certificate of Live Birth authenticated by the attending physician & social security card(when available). If a stepchild is being added, the marriage certificate is also needed.
Full time College students
For eligible 21-23 yr old full-time college students, a registar letter from the school stating anticipated graduation date, enrollment date, and full time is required as well as a signed DD Form 1172-2 otherwise the sponsor must be present.
Other inquiries
For all other questions or inquiries please give us a call at 228-376-8738 and we will be happy to assist you.

Source: rapids-appointments.dmdc.osd.mil
Photos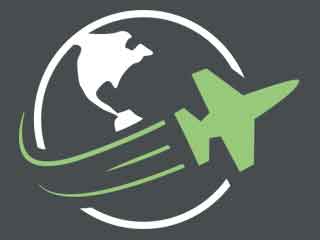 Reviews
Thank you for your excellent service. Enrolling my wife into DEERS and Tri-Care was very easy and a pleasure.

posted about 4 years ago