ID Card Section/DEERS - Lackland
802 FSS MPS Lackland Automated System

Lackland ID Card/RAPIDS Office
RAPIDS Appointment Scheduler Link

Interactive Customer Evaluation Link
Hours Info

Offices closed on all Federal Holidays and Family Days.
The ID Card Section at Lackland AFB can take care of your CAC, DEERS or ID needs BY APPOINTMENT ONLY! Call them to make an appointment or use the RAPIDS website link above to schedule on online.
***Please note the RAPIDS website will only work if you are willing to continue past the browser security warning***
Required Identification
ALL customers who are age 21 and older must have two (unexpired) forms of ID (No Badges) to receive a new ID card. One must be a state/government issued photo ID.
GPS Address:
Enter the following street address in your GPS or smartphone when searching for directions to our facility: 1561 Stewart Street, Lackland AFB, TX, 78236 (building number: 5616)
Source: RAPIDS
Photos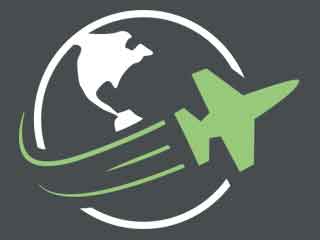 Reviews
Walk in option needed. Need stations/ppl to man them/dedicated phone section, min 2X/week walk in- wait your turn. SFS work 24/7 365 MPS can manage to open on Saturday and stay open after 4:30 one day a week for walk in! Running arguably largest demand in AF W/base pop, BMT/retirees you can do better,hugely disappointing experience attempting to get IDs retirement/dependents! Take suggestions/press leadership to make changes.

posted about 1 year ago

Many thanks to Airmen G. and J. for their assistance Monday, 7 Jan '19. Superb customer support from coordinating visitor's pass through issuing new Retired Dependent ID Card. Courteous, kind and professional every step of the way...my sincerest and heartfelt thanks to both! Michael D. H. Col, USAF (Ret)

posted about 1 year ago

Filled out and submitted on-line ID request Sep 9, 2018. My wifes ID expires 1 Oct 2018. File showed a status of 'downloaded' a few days later. On Sep 24 I called the Card/Rapids 802 FSS office. I was put on hold for 10-15 minutes and the Tech came back on the phone. He said that the Tech that downloaded the file was not there and he would need to talk to him. Gave my phone number and said the tech would call me. It is now 1 Oct and no phone call and they will not answer phone.

posted over 1 year ago

I'm trying to get an ID card for our child who turned 10 and who has multiple medical problems. If we can't get one within 30 days, we will be required to pay for medical visits to even the on-base doctors. This is unacceptable because appointments are well over 40 days out. I've called multiple ID card facilities for help and no one ever answers.

posted almost 2 years ago

How is anyone who has lost a wallet come up with TWO photo IDs? The only two I've ever had were my Driver's License and my Military ID, and both were lost with the wallet. What's a retiree to do?

posted almost 2 years ago

This is absolutely terrible.. .it is impossible to access this site, you can reach no one by phone. I don't understand why this is acceptable! I have been trying for weeks to get an appointment, soon my is card will be expired so I can't get on base. FIX THIS NOW!!!

posted almost 2 years ago

The first appointment I could schedule is a more than month away. My Id card will expire two days before the appointment. The telephone numbers for the Id office does not work. What to do?

posted almost 2 years ago

Absolutely frustrating. Cannot access website to set an appointment. Why is this not fixed. Very frustrating!!!

posted about 2 years ago

Thought I was calling enough in advance (3 weeks), but found the backlog to be well over 4 weeks. Cannot believe in this day of advanced technology, the ID renewal process cannot be improved. Hope someone in a supervisory position will review the "Reviews" you have ask for us to provide. I see some over 2 years back with the same complaints. Allen Campbell

posted about 2 years ago

After reading the reviews, I was skeptical. But they answered on the first try!! The service was excellent and Airman Barker provided the information I needed. As for the link not working, you have to look for "Advanced" on the bottom left and then their will be a link at the bottom to proceed. Very easy to navigate. Thanks again to Airman Barker who explained that to me.

posted about 2 years ago

Mr. Joe Muth and Sergeant Cherry deserve the highest praises for customer support. They took what was a "bad" day due the incompetence of someone else and made a great day for me by creatively solving my issues resulting in my renewal of my ID card. Thank you so very much. SGM (Ret). George W. Swarner

posted over 2 years ago

They never answer the phone and when you leave a message no one calls you back 😡

posted over 2 years ago

Excellent service over the phone, the link for scheduling is not working.

posted over 2 years ago

I can not make an appointment on the rapids appointments online service due to it saying this page is unavailable. My ID was lost and cannot enter to the base. Help. I need a new ID.

posted over 2 years ago

I ca not make an appointment on the rapids appointments online service due to it saying this page is unavailable. My ID expired and was taken at the gate. I need a new ID. I left voice mail and have not heard back as of yet very disappointed.

posted over 2 years ago

I cannot access your or any other JBSA RAPIDS Appointment scheduler either by website or by phone. Website is down with no correction time available and phone voicemail box is not activated. How do you suppose your customers with scheduled medical appointments can get through to renew a soon to expire ID card?

posted over 2 years ago

I cannot access your RAPIDS Appointment schedule. My virus protection software says it isn't safe and blocks me from getting to it. I see some posted the same concern two months ago. Why can't this be fixed -- or instructions provided to get around it?

posted over 2 years ago

I can't make a appointment online. And I can't get anybody to pick up

posted over 2 years ago

Was unable to make an appointment. Received a warning that the site for making appointments was not a safe site because "attackers may be trying to steal your information." Will have to go to the office in person since this site is not working properly.

posted over 2 years ago

can't make an appointment on line web site does not work. no one answers the phone to make an appointment.

posted over 2 years ago

Retired effective today and the earliest I can get a retirement ID card is 11 August. So I guess I'll stay away from military installations until then and hope they'll let me on base when my appointment nears. Sounds like a mismanagement of personnel and resources. What's next...our SF personnel closing base gates due to a lack of manning or our Aircraft Maintainers telling AF pilots...no flying today? Our war on terror can wait?

posted over 2 years ago

The RAPIDS Appointment Scheduler Link has been down at least since last week. the 6006 number has no provision to actually speak to a human. I left a voice message... now waiting for a return.

posted over 2 years ago

I can't praise the personnel at the Lackland AFB ID card office enough. They were courteous and professional and made my visit a pleasant experience. Thanks to all.

posted almost 4 years ago

Completely unsatisfactory service. Our Service Members and Retirees deserve better.

posted about 4 years ago

Crazy appointment scheduler webpage. Can't get any further than no where. Guess I am doomed to be a walk-in and take my chances of being an all day seat sitter.

posted about 4 years ago

Cant Login...It's very not user friendly...And when U call Deers office for help...U can't get anyone to answer...

posted about 4 years ago

Horrible service, cannot get through online or telephone.

posted over 4 years ago

Your Rapids appointments line is AWFUL!!!!!! I couldn't get any kind of results at anytime! I don't know what to do! Another way the govenment wants to discourage us! I feel bad for the brave men and women who served,THEY SHOULD NOT HAVE TO BE GOING THROUGH THIS

posted over 4 years ago