The Bateman Library at Langley AFB (JBLE) offers the following services:
Outdoor Drive-up Return
Located in the parking lot
Books on left side
Media on the right side: DVDs, Audio & Games
If you are coming in to the building, please do not place your returns in the outside return, bring them inside
Special Collections & Equipment
Chief of Staff of the Air Force (CSAF) Reading/Viewing collection
Test Prep: CLEP, DANTES, GRE & more
Graphic Novels
Bestsellers & new books: Adult & YA
Launchpads & Playaway Views
Adult & YA Kits: Leaders Read, BookTalk for Book Clubs & Playaway Book Packs
Military READiness: Military family life collection and Exceptional Family Member Program (EFMP) collection
Language learning USBs
Videogames & consoles (Xbox One, PS4, Wii U & Switch)
DVD players for checkout
Off-site Office Reference Libraries
Children's Kits: Bateman Library Activity & Story Time (B.L.A.S.T.), Early Learning (E.L.K.) & Playaway Book Packs
Maker Kits, Family Game Kits & Travel Kits for check out
Holiday Entertainment Kits
Homeschool Kits
Noise cancelling headsets for quieter study
MP3 players
Study Spaces & Quietude
Study carrels for individual concentration are located at the end of the building in the far left corner.
Bar height tables and stools allow stand up and sit down work spaces.
Library tables and banquettes can seat 1-6 people for group study.
Portable acoustical screens are available to contain your conversations and keep them from disturbing others.
Lounge furniture and adjustable laptop stands are available throughout the library.
Noise-cancelling headsets are available to check-out for in-library use.
iPad Airs are available for in-library use.
Secure Wi-fi is available; ask for the password at the front desk.
Teen Area: Study carrels, table, lounge furniture, computers and noise-cancelling headsets are available.
Children's Room: Right-sized tables, chairs, and computer desks are available.
Computers
Public access computers have Microsoft Office Suite, Adobe & Internet/Web access (ACC/commercial network: QoLNet)
CAC enabled
Web mail for .mil through AF Portal
Scanner
Secure wireless network (password available at front desk)
Printing: 5 cents per page. Self-service print station accepts U.S. coins, $1 & $5 bills
Teen & Children's computers are dedicated exclusively to customers of those ages
iPad Air tablets for in-house use
MilNet computers
Check out mouse at front desk
CAC credentials must match 633 ABW .mil standards
Printing: 5 cents per page. Dedicated printer at front desk
Fax Service
Send: $2.00 first page, $1.00 each additional page
Receive: 75 cents per page
Fax cover sheet provided, no charge
Photocopier
15 cents per page
Self-service equipment accepts U.S. coins & $1 bills
Source: Library Website
Photos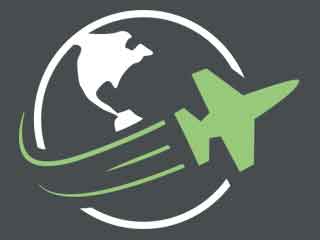 Reviews
There are no reviews yet. Be the first to review Bateman Library at Langley AFB (JBLE)!