Langley Legal Assistance Office Website

Worksheet Website
Hours Info

Closed Thursday until 0900 for staff meeting
The Langley Law Center provides legal assistance in connection with personal civil legal matters to support and sustain command effectiveness and readiness. Under 10 U.S.C. §1044, the ability to offer legal assistance and legal services to the eligible categories of personnel is contingent upon the availability of legal staff resources and expertise. Although legal assistance is not separately funded, it has been provided for members of the armed forces since 1943 and is now perceived as one of the benefits of military service.
Services Include:
Walk-in basis; for Power-of-Attorney, you may complete a worksheet at worksheet link and bring the ticket number to the Law Center.
Wills and Healthcare Documents:
By Appointment Only
Attorney Consultation:
By Appointment Only
To schedule a Will appointment, please complete a Will worksheet at https://aflegalassistance.law.af.mil, obtain your ticket number, and then call the Langley Law Center at 225-6107 to schedule an appointment. We require either a ticket number or completed hard-copy Will worksheet (available at the front desk) before we can schedule an appointment for a Will, Health Care Power-of-Attorney, Living Will, or Durable General Power-of-Attorney. Deployers in need of a Will are encouraged to schedule appointments early, last-minute accommodation can be difficult if large numbers of individuals deploy simultaneously. If you are unable to keep an appointment, please call to cancel at least 24 hours in advance so that we may offer that appointment block to another client.
To obtain a Power of Attorney, you may complete a Power of Attorney worksheet at the worksheet website,
and then bring your ticket number to the Langley Law Center during our normal duty hours. This will allow you to gather all required information ahead of time to reduce any unforeseen delays due to not having the requisite information readily available.
**Please note: Due to the large number of Navy personnel in the local area, we ask that Active Duty Navy members and their dependent's pursue the Legal Assistance services offered at Naval Station Norfolk and surrounding Naval Stations for Will and Attorney Consultations. They are able to provide Notary and Power of Attorney services to active duty Navy members and their dependent's on a walk-in basis during our normal duty hours.**
Source: Langley Legal Assistance Website
Photos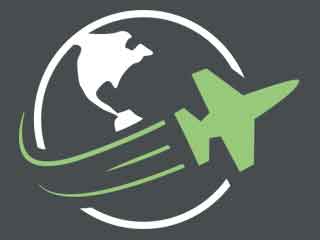 Reviews
There are no reviews yet. Be the first to review Legal Assistance Office at Langley AFB (JBLE)!