Library Website

Library Log-in Page

Luke Library Facebook
Hours Info

Closed Federal Holidays
The Library at Luke AFB has all the resources you need! From Story Times to class tours to our adult reading group there's a program to support all members of Team Luke. Your first visit will confirm this library's impressive status. Luke Library has over 50,000 books, numerous magazines and newspapers, DVDs, CDs and digital books for life-long learning and casual reading.
Special Collections include transition assistance program, CSAF titles and a local Arizona section, plus aviation and military magazines. WIFI is available throughout the building and there are 25+ computers with internet and CAC access. If we don't have a book, the Library can borrow it from one of over 30,000 libraries nationwide.
Ongoing programs include an adult book discussion group, baby story time, and children's/toddler's story time.
Library Resources
Library Catalog: See link for log-in
AERO E-readers · AERO is a custom designed, secure, single, tablet, preloaded with 200 plus titles including popular, fiction, Sci-Fi, classic, CSAF professional titles and many more.
Mission-Related Literature · Need mission-related books or magazines for your office? Call the Library to see if your office qualifies for this special Air Force Libraries program.
NOOKS e-readers · Nooks are a great way to download FREE books, music and more! Nook readers are available for check-out as part of the Single Airmen Program.
Resume Writing
Universal Class Program ·This FREE online continuing education program, available to Luke Library Patrons, offers courses in: computers and technology, health and medicine, home-schooling, job assistance, law & legal, entrepreneurship, arts & music, parenting and family, fitness, home & garden care, cooking, pet & animal care and more.
Online databases for college and vocational information; Infotrac for variety of student databases; Defense Technical Information Center (DTIC) for abstracts of defense related reports and books; EBSCO for access to thousands of periodical abstracts and hundreds of business newspapers.
Digital Resources
COMEX CLEP Streaming Video Site · CLEP examinations have lessons available for streaming. Lessons can be watched on phones, iPods, computers and tablets.
Downloadable Books · Come by the library to sign up for a password to download hundreds of audio books! E-books downloadable audio books at oneclickdigital.com at af.lib.overdrive.com.
Ebsco host - Online research
Language Programs · Access to Mango Languages, an on-line language-learning program, is available through the Library, fully accessible at home.
Learning Express Library - Learning resources
Tutoring · Tutors are available around-the-clock from kindergarten through high school at Tutor.com.
ZINIO · Stop by the Library for password access to over 650 magazine titles which can be used on any appropriate mobile device or computer, or e-readers.
Source: Library Website
Photos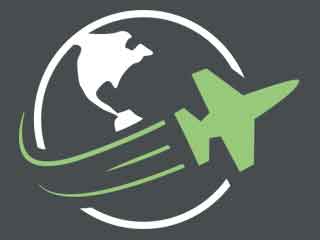 Reviews
There are no reviews yet. Be the first to review Library at Luke AFB!