Family Child Care
MacDill AFB –

8107 Condor St

,

Bldg 18

,

MacDill AFB

,

FL

33621
The Family Child Care at MacDill AFB allows base residents to care for children in their homes after they have completed training, screening, and have received the Mission Support Group Commander's approval to operate a Family Child Care Home.
This unique program for children, two-weeks through 12 years of age, offers parents a variety of options to include full-time, part-time, hourly shift work, and TDY with care for infants and children with special needs.
While care is provided in a small ratio, providers promote well-planned activities to enhance the child's physical, social, emotional, and intellectual development. A convenient loan service enables providers to check out toys and supplies from the program's Lending Library.
FCC providers can participate in the Child and Adult Care Food Program and receive a monthly reimbursement according to the numbers of meals served. The provider can claim reimbursement for her own children up to 8 years of age, if the family's income meets eligibility requirements for free or reduced priced meals. Assistance in purchasing home liability insurance is also available.
This program assists parents with child care needs before and after hours of operation at the Child Development Centers and School Age Program. Care is provided in a licensed and inspected home by an experienced Family Child Care Provider. Providers will transport your child to and from the Child Development and School Age Programs. This program also assists with child care needs for shift workers and those parents working 12 hour shifts.
Immediately upon your arrival and again at your departure, the Family Child Care Program offers child care assistance through the PCS Program. This program is available to all Air Force military members. Air Force Aid will pay for up to 20 hours of child care per child in on-base licensed Family Child Care (FCC) homes within 60 days of arriving/ departing MacDill. This enables you to attend to the many details required by a PCS move.
FCC also sponsors: Child Care for Volunteers program, Family Child Care Subsidy program, Child Care for Mildly Ill program, Off-Base Affiliation Program and the Child Care for military members Returning Home program.
For more information on how to become a FCC provider, please see website.
Source: 6th FSS FCC Website
Facility Information
Address:
8107 Condor St, Bldg 18
MacDill AFB, FL 33621
Phone:
813-828-7760 / DSN 968-7760
Fax:
813-828-8974 / DSN 968-8974
Facility Director:
Ms Paula Cox
E-Mail:
Click here to Send E-Mail
Hours of Operation:
Mon-Fri:
8:30 am-5:30 pm
Sat & Sun:
Closed
Around MacDill
To view details on the event click on the event graphic.
May BBQ Luncheon!
Club Member Appreciation Day @ Golf Course
DEFY Parent Orientation
Club Membership Breakfast
Photos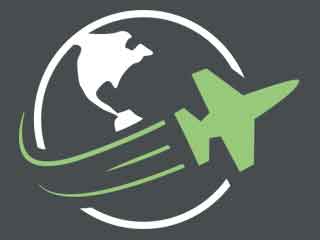 Reviews
There are no reviews yet. Be the first to review Family Child Care at MacDill AFB!