ID Card & DEERS Office
MacDill AFB –

8011 Tampa Point Blvd

,

Bldg 411

,

MacDill AFB

,

FL

33621
RAPIDS Appointment Scheduler

6th FSS MacDill Website
Hours Info

Closed on every 4th Monday. Open 1st Sat 0800-1200. Walk-ins accepted 7:30 am-3 pm, until capacity is reached for the day
The ID Card and DEERS Facility at MacDill AFB is located on Tampa Point Blvd in Bldg 411.
Walk-Ins
They have transitioned to a more "Walk-In" basis system and can accommodate walk-in customers daily from 0730-1530. The 6 FSS/MPF wait times are less than 40 minutes and highly recommend this concept.
APPOINTMENTS SLOTS FILLED
Again, if there are zero appointment slots available, please read "Walk-In" section as this might be able to suffice your request.
FSS TEXT!
Text "MACFORCE" to 95577 to received real time event reminders! For more system information, check out HTTP://MACDILLFSS.COM .
VITAL INFORMATION
For a full list of required documents, valid forms of identification, and a pre-arrival check list please visit: https://www.macdillfss.com/mainmenusub-ss.aspx?SectionID=335
LOST CAC
Lost, stolen, or destroyed ID cards will require a counseling document, or letter/memorandum from your supervisor, 1ST Sergeant, Trusted Agent, Security Mgr, or Commander. You will also need at least one form of unexpired ID.
Full Time Students (21+)
Dependents who are 21+ & currently full time college students qualify for ID cards. This requires getting a letter from their school that states 2 things: That they are enrolled as a full time student & lists an expected graduation date.
100% Disabled Veterans
Members who are Disabled Veterans attempting to receive an ID Card are required to bring in the following documents: DD 214, 2 valid forms of ID, and a letter from the VA stating you are entitled to BX/Commissary privileges.
Full Time Students (Cont)
The eligibility starts the date of the dependents 21st birthday and is terminated either on graduation day or on 23rd birthday (Whichever comes first)
RAPIDS SELF-SERVICE
CAC holders may now tentatively add dependents to DEERS and digitally sign 1172-2's by logging into RSS online at: https://www.dmdc.osd.mil/self_service/rapids
DoD ID Card Resource Center
The website listed below guides you through the process of obtaining using, and maintain both types of cards. WWW.CAC.MIL Please review the 'Pre-Arrival Checklist'. The checklist will answer most questions concerning eligibility and documentation.
Source: RAPIDS Website
Photos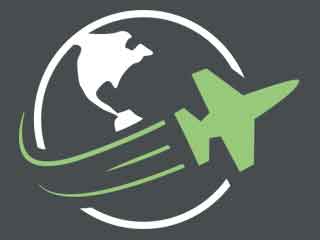 Reviews
The RAPIDS calendar doesn't work. All the squares for dates are grayed out no matter which day, month, or year I choose! I tried accessing the site on multiple browsers using multiple computers using multiple operating systems and still nothing worked. You phone options are a joke as no live person ever answers your call and you can't understand the woman spelling out the email address. Is she saying "f" or "s"? They have not changed a thing to improve customer service.

posted almost 5 years ago

The appointment scheduler is still not working. phone prompts never connect to a live person for assistance. emails are not answered in a timely manner. very disappointed in this new system.

posted almost 5 years ago

Tried the rapid appointment scheduler and it showed nothing available for the next two months. Tried the phone # 813-828-6673 with no luck. The current system of online and telephone scheduling does not work!!!

posted almost 5 years ago

Tried the rapid appointment scheduler and it showed nothing available for the next two months. Tried the phone # 813-828-6673 with no luck. The current system of online and telephone scheduling does not work!!!

posted almost 5 years ago

ID section needs work. Waiting for over 3 plus hours as an active duty CENTCOM member is unsatisfactory. The phone doesn't work and only goes to voicemail. The current location lacks any advanced planning and forethought. The Air Force technicians work without a sense of purpose and seem to lack basic customer service training. Call me for the way ahead to make this section a winner. Currently you stink on ice.

posted almost 5 years ago

The online scheduler does not work. The phone doesn't either because no one answers it. Emailed and left phone messages. Frustrated!

posted about 5 years ago

My wife & I recently went to have her ID card renewed. Since appt. for this are 4-6 weeks out, and we read where most walk in appts. are seen in 40 mins or less, we decided to go there on a Wednesday as Walk in. We were checked in at 11:28 am and was finally seen at 2:15 pm, had close to a 3 hour wait. There seems to be adequate staffing, it is just the process is very SLOW.

posted about 5 years ago

I have tried to contact the ID department for three hours to pick up the phone to take your call we have to leave a message they send you to the website which is screwed up I went there yesterday my ID hibernated and assistance was down she did not assist me in anyway and something easily done about this I think is a homophone system should be operator along talking your calls at all time to sister needs

posted about 5 years ago

I did not have any issued with my appointment, everything was on time and the personnel at the Airbase did an outstanding job. The system work find longer you know what are you doing and if you bring the right paper work. For the Personnel in the ID card section thank you, and by the way I served over 30 years in the military and you did a great work. Thank you for your support.

posted over 5 years ago

Gotta tell you folks, your online appointment system absolutely is obsolete and totally unreliable, processing with many program errors and "user hostile" directions. You're going to have to realize you're also dealing with a bunch of old retires who know little about a computer. So its a Catch-22 when you're not allowed to make an appointment on the phone and we are required to use the online system, which doesn't allow us to actually make an appointment. I hope our troops have better software.

posted over 5 years ago

On line appointment was easy. Had trouble getting system to take my email, backed out and tried again, had no problem. I did't really worry about the "warnings" regarding the website.

posted over 5 years ago

Iam sorry for the one star, when I click on the rapids scheduler nothing comes up and calling the ID# is a waste of time never get to talk to anyone just a voice telling you to go here for this or go there for that. She talks so fast can hardly understand what she is saying never the less trying to write it down and when she asks if you want her to repeat it, you get sent back to step #1. Please Help Me my ID card expires on this April 25 and I live in Port Charlotte FL. a two hour drive away.

posted over 5 years ago

when I used the RAPIDS Appointment Scheduler a warning came up stating site is NOT secure and it could be used to steal my information. It had me close the site immediately. calling was useless. I live over 2 hours away and need to establish a appointment date and time.

posted almost 6 years ago

Stop sweating the RAPIDS scheduler and just go. I went R&R with that scheduler and the unanswered phones for a week. Then a friend told me he has always been a Walk-In and never had a problem. Yesterday I walked in and walked out with my new Id in less that 20 minutes. If you don't have an Id, your 1st stop will be the Visitor's Center at the main gate. As long as you come with the proper documents it's easy. The tech said it is like that most days, barring any technical difficulties.

posted almost 6 years ago

It is virtually impossible to make an appointment or speak to anyone by phone. I have tried to make an appointment for the last four weeks. My ID will expire, meaning I wont be able to get on base for my children's doctor appointments. This system doesn't seam to work very well not just for me, according to the rest of the reviews. So not happy

posted almost 6 years ago

I have been trying to reach the MPF for a week now. I have spent hours, seriously HOURS, on the phone waiting for someone to answer.

posted about 6 years ago

TRY FOR A MONTH TO GET A HOLD OF REAL PERSON .WHO COULD TELL ME HOW SOON I COULD RENEW MY ID..NO ANSWER .CALL ALL NUMBER AND STILL NOTHING. NEED TO UP DATE PHONE NO

posted about 6 years ago

Found it impossible to reach a live person to get any information and was unable to get onto the RAPIDS appointment scheduler. The email address doesn't make sense. Contact system definitely needs work. Is it meant to be this difficult? Have to have ID card. Long trip to base and then may not be able to be seen. Not happy.

posted about 6 years ago

The phone frustration is real. I cannot understand the email address that the speaker is trying to pronounce and it is given too fast i.e. Is she saying f or s??? However the link on the Rapid scheduler does work. Please be aware that you have to look for green squares on calendar which means available dates. You may have to advance calendar to do so. Good luck!

posted about 6 years ago

Not being able to contact a person is sad.. To think if I come for walking and you tell me your at capacity vice telephone or message is a waste of two hours to get there and return. The appointment process doesn't always fit everyone's needs. I saw 10 reviews on here and one gave service more that one star and that was only two. I think for as busy as you are the commanding officer would find ways to improve service.

posted about 6 years ago

I tried to contact the ID section by phone. All I got was an endless automated system with no option for human contact. The agent in the message provided an email but spoke to quickly and indistinctly to copy the address correctly. There needs to be better customer service with the option to speak to a live agent. This is so disheartning that it needs to be elevated to the command level.

posted over 6 years ago

They do not answer the Phone. Send you thru automated gauntlet to a phone that rings on. Terrible service. It appears over time they have build their protocol to facilitate themselves and not the customer. Who is in charge of this clown show?

posted over 6 years ago

Web site not available for appointments. We live 100 miles away and cannot make appointments on line.

posted over 6 years ago

Called 813-828-6673 repeatedly to ask question on renewing my military ID card. Many automated instructions and announcements, but phone not answered. Can't leave message- "mailbox full". Tried ID/DEERS site online to set up an appointment, but it says "insecure".

posted over 6 years ago

Called 828-6673, after long automated voice responses.. directed to an option menu . Pressed 1 for Pass and ID... and they never answered. After 5 plus minutes. Terrible Service.

posted almost 7 years ago

I tried calling the Pass & ID and NCOIC of customer service all morning and afternoon. Why even have a telephone #. Sometimes prior to making an apt online, you need to ask a vital question so you can know if whatever documents you have will be enough for the apt, but you can't even ask. Makes no sense not to have someone to answer the phones.

posted almost 7 years ago

My ID Card was stolen by the Security Police and told to get a visitors pass. When I entered and waited in line for a visitors pass I saw other retirees in the same predicament ID cards confiscated (STOLEN) and the people at the front desk said there was nothing they could do. However, non veterans visitors were allowed to enter. We were told ID Deers could not handle anymore veterans ID Card.

posted almost 7 years ago

when can i expect to talk with your agent? its been 12 min now.

posted almost 7 years ago

I have been attempting to contact the ID Card/DEERs office by phone at 813-828-2278 and 813-828-6673 since August, 2016. Phone number does not answer and rolls over to the mailbox that is full. ID card was confiscated at the front Gate on 08-08-16 due to termination. Wife's ID card was ok. Trying to find out what I need to do to get the DOD ID reinstated.

posted about 7 years ago

After visiting the 927th Air Refueling Unit TWICE I was told they could not update my status because they do Air Force only, not sister services (Army). After calling the DMDC office, they told me to call the Service Project office, who then told me to go back to the 927th. Complete incompetence.

posted about 8 years ago