MacDill AFB Inn Lodging
MacDill AFB –

7637 Bayshore Blvd

,

Bldg 350

,

MacDill AFB

,

FL

33608
MacDill Inn Website

MacDill Inn Renovation

MacDill Inn DoD Lodging
Hours Info

Check-in/out open 24/7, Reservation Office Hours: Daily 0700-2000
MacDill Inn Lodging at MacDill AFB offers great rooms, with great service. They're sure you'll have a wonderful stay with us. They take great pleasure & pride in welcoming you. They extend our most cordial welcome and sincere wishes for a pleasant stay. Their management & staff appreciate all of your comments.
The MacDill Inn offers a full range of temporary lodging facilities. However, MacDill is also a very busy AMC installation, supporting all branches of DoD. Therefore, members planning to travel and/or relocate to MacDill are advised to make lodging reservations as soon as possible. Travelers on official orders to MacDill AFB must use DTS to book lodging accommodations. If planning a move during the peak PCS months (May through September), at least 60 days' advance notice is recommended.
Incoming members to MacDill AFB will be given reservations, depending upon availability, for up to 30 nights; extended stays are new reservations and can be approved only as space available.
The MacDill Inn has 398 bed spaces including DV suites, VQ, and TLFs. The Inn's rooms have queen-sized beds, cable TV with VCR, telephones with message and wake-up service, microwaves, refrigerators, courtesy coffee makers, personal care amenities, as well as information booklets on MacDill AFB and the Tampa Bay area. All quarters are nonsmoking.
Source: MacDill Inn Lodging Website
Photos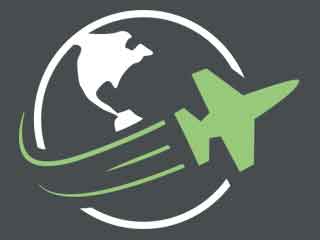 Reviews
Excellent. From checking in to checking out I couldn't ask for better service. The room was spotless and the facilities above and beyond. The front desk staff were the best and extremely courteous and friendly. Thank you for making our stay the best and representing MacDill AFB.

posted almost 5 years ago

Stayed at the TLF with my wife and son, we loved it, went to the beach there and enjoyed ourselves, if we're back in the area we'll be staying there..

posted about 5 years ago

the new building has not been finished as of yet. the old one is just fine! i stay at the base to feel safe and that it was! the people at the front desk went way above and beyond to make my stay great!!! the coffee is free and open 24/7, better than starbucks (almost). quiet is what i would call my room, a/c a bit loud but cold. it is an old building but the new one looks great!! the walking/jogging path along the water went on forever and very good on the feet!

posted over 8 years ago

A year ago we stayed here, summer of 2014 They are building a new complex for lodging so we were put in a very old unit. It was horrible. The air conditioner was so loud it was hard to sleep. And the humidity in that room was far worse than what was outside! Won't stay here again until the new lodging is complete! At the time there was a German lady working the desk that was none too friendly either!

posted over 8 years ago

Kind and considerate staff really makes you welcome.

posted almost 11 years ago