341 FSS/FSMPS Customer Support
Malmstrom AFB –

7215 Goddard Dr.

,

Bldg 1191, Room 101

,

Malmstrom AFB

,

MT

59405
341 FSS/FSMPS Customer Support Phone
RAPIDS Appointment Scheduler

Personnel and Manpower Website
Hours Info

Call to schedule an appointment.
341 FSS/FSMPS Customer Support handles ID Card needs.
APPOINTMENT INSTRUCTIONS
APPOINTMENTS ARE FOR CACS ISSUANCE ONLY A scheduled appointment timeframe takes about 20 minutes per session. A session consist of (1) CAC ID
CANCEL/RESCHEDULE APPOINTMENTS
Customers will need to know their confirmation number to cancel/reschedule an appointment. Please keep a copy of your appointment confirmation page.
SIGN IN
All members with a scheduled appointment should sign in no-later than 5 minutes prior to scheduled appointment.
If arriving more than 5 minutes past your appointment time, you will need to reschedule the appointment or be classified as a walk-in.
DISCLAIMER
Our ability to provide timely service is heavily impacted by DEERS computer availability. If our system is "down", rescheduling may be necessary
ISSUANCE OF NEW ID CARD
CACs are renewed when they are within 30 days of expiration.
REQUIRED IDENTIFICATION
ALL customers must have two (unexpired) forms of ID (No Badges) to receive a new ID card. One must be a state/government issued photo ID.
PROMOTION/FROCKED
Please provide the Promotion Order to support your Advancement in Rank, Frocked Navy- Frocking Letter or Page 13, Early Pin on- Early Pin on Letter.
DUAL MILITARY
If you are an Active Duty member and have married another Active Duty member, you will need to provide your Marriage Certificate, Social Security Card and another form of Identification.
According to DHRA, the name may only be changed if the spouse provides at least one identity source document listed on the OMB I-9 form such as a Social Security Card or valid Driver's License reflecting the name change.
(PIN Re-Set) BLOCKED OUT OR LOCKED OUT
No appointment is needed for a CAC reset ONLY if you received an error stating you have been "BLOCKED" or "LOCKED" or you have an "INVALID PIN". This action will be conducted as a Walk-In service.
To unlock your CAC card, please have a 6-8 digit PIN number (You Choose) ready when you come in.
PKI CERTIFICATES- SIGNATURE, ENCRYPTION, IDENTITY
If you need to log into both AF/NMCI computer systems and are unable due to your email address being incorrect on your ID card then you will need to change your email address online at https//www.dmdc.osd.mil/ump/ click on replace certificates.
Source: RAPIDS Website
Photos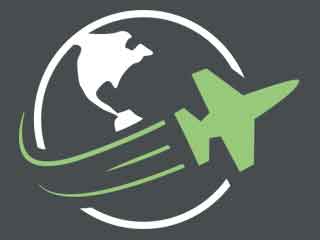 Reviews
There are no reviews yet. Be the first to review 341 FSS/FSMPS Customer Support at Malmstrom AFB!