Information and Referral Program w/ Relocation Assistance
MCAS Beaufort –

Hoffecker Ave.

,

Bldg 807 (IPAC), Room 100

,

MCAS Beaufort

,

SC

29904
Information and Referral Program (I&R) at MCAS Beaufort locates resources about services and programs available at MCRD Parris Island, MCAS Beaufort, Naval Hospital Beaufort and at civilian agencies both locally and nationally. I&R also provides assistance to make relocation as smooth and stress-free as possible.
Welcome Aboard Brief
Learn important information about the base and surrounding area during the Welcome Aboard Brief. The brief is available to military personnel and spouses when they check-in with Information & Referral. Receive a personal Welcome Aboard Brief anytime between 0800-1600, Monday through Friday, without an appointment.
Personnel in the grades of E-1 through E-6, WO-1 and O-1 through O-2 must attend the mandatory Welcome Aboard Brief (Settling in Services) in accordance with MCO 1754.10A. Spouses are welcome and encouraged to attend.
Smooth Move Seminar
Smooth Move is a mandatory workshop for personnel making a Permanent Change of Station (PCS) move. Subject matter experts from DMO, disbursing, housing and more will provide instructions on the proper procedures to receive full benefits. Personnel should attend the Smooth Move 60-90 days prior to executing PCS orders, or as soon as web orders are received. Registration should be made as soon as web orders are received. Spouses are welcome and encouraged to attend!
Lending Locker
Family Service Center
63 E. Laurel Bay Blvd.
Laurel Bay
Bldg. 807, Room 100
Hoffecker Ave.
MCAS Beaufort
Bldg. 923, Room 27
Chosin Reservoir Rd.
MCRD Parris Island
The lending locker is for active-duty Marines and families needing household items temporarily. Items available include:
Queen and twin air mattresses
Irons and vacuums
Coffee makers and toasters
Kitchen utensils
Electronics
Folding tables and chairs
Baby items
And more
When checking items out of the Lending Locker, please bring the following:
Military ID
New command address and phone number
New residence address and phone number
Source: MCCS SC Website
Photos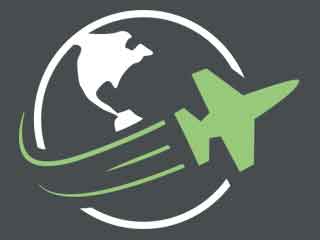 Reviews
There are no reviews yet. Be the first to review Information and Referral Program w/ Relocation Assistance at MCAS Beaufort!