Legal Assistance - Parris Island
MCAS Beaufort –

27 Atsugi St.

,

Bldg 400

,

MCRD Parris Island

,

SC

29905
The legal assistance offices previously located at Marine Corps Air Station Beaufort and Marine Corps Logistics Base Albany are now part of the legal assistance section of LSST Parris Island.
The legal assistance section of LSST Parris Island, which provides legal services to MCRD Parris Island, the Eastern Recruiting Region, MCAS Beaufort, MCLB Albany, and MCSF Blount Island is available to provide legal advice on all matters related to the Service Members' Civil Relief Act, landlord/tenant issues, rental leases, family law, powers of attorney, estate planning and wills, adoptions, immigration and a full range of other legal issues faced by individual service members, retirees and their dependents.
Legal Assistance attorneys are also available to provide information for victims and witnesses of crimes involving service members.
Legal Assistance DOES NOT include:
Legal advice on "business ventures" or similar matters not of a "personal" nature.
Assistance in filing claims for monetary damages or restraining orders against the United States, or Civilian Health and Medical Program of the Uniformed Services (CHAMPUS)/TRICARE claims.
Defense counsel functions, including advice on criminal matters, Article 31(b) counseling, and non-judicial punishment.
Active-duty service members or dependents of active-duty service members above the E-4 pay grade may be required to provide documentation of inability to obtain civilian legal services in order to qualify for Marine Corps legal assistance.
Appointments
Whether scheduling an appointment or coming during walk-in hours, please be sure to collect all pertinent documents, correspondence, records, and information related to your issue before you meet with an attorney. Lists of required and suggested documents for many of the most common legal issues addressed at Legal Assistance can be found on the information pages listed on the right. Many of these pages also include worksheets and forms to assist you in gathering information pertinent to your case.
When you are ready to meet with an attorney, you can call (843) 228-2559 for further assistance.
Document notarization, affidavits of domicile for the DMV, and most powers of attorney do not require an appointment and can be done at any time during regular business hours.
Appointments Available
Monday and Wednesday 08000-1600
Tuesday and Thursday 1300-1600
Walk-ins Accepted
The number of walk-ins accepted is limited, and spaces will be filled on a first-come, first-served basis. Doors open at 0830. Walk-ins are conducted Tuesdays and Thursdays from 0830-1100.
Jurisdiction
While Legal Assistance attorneys will do their best to provide legal help and advice on any matter within their scope of practice regardless of jurisdiction, the majority of services offered by the Legal Assistance attorneys on Parris Island are conducted in Beaufort County, South Carolina. Laws, rules, and procedures may vary in other jurisdictions and are always subject to change.
Nothing on this site constitutes legal advice or is a substitute for legal advice. Use of this site does not establish an attorney-client relationship with LSST Parris Island.
Source: Marine Corps Installations East Legal Assistance Website
Photos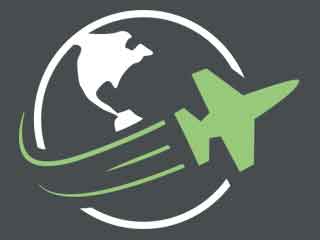 Reviews
There are no reviews yet. Be the first to review Legal Assistance - Parris Island at MCAS Beaufort!