Naval Hospital Beaufort Pool
Naval Hospital Beaufort Pool Phone
Hours Info

Only open during swimming season beginning in May. Please call for hours.
Naval Hospital Beaufort Pool at MCAS Beaufort is only open during swimming season.
Nothing cools you off on a hot summer day like a dip in a pool. Make a splash with them at one of our many summer programs including:
Swim lesson
Guard Start
Swim camps
AMP-It
and more
Reserve one of our pools for your next private party by calling 843-228-1581.
Aquatics Programs
American Red Cross GuardStart: Lifeguarding Tomorrow™
Guard Start is designed for youth ages 11 to 14 and prepares them for the American Red Cross lifeguard course when they turn 15. GuardStart also includes following American Red Cross certifications:
• CPR for the lay responder
• Prevention of Blood Borne Pathogens
• AED
• First Aid
• GuardStart
Swim Camp
The two week swim camp focuses on physical fitness and providers campers with the knowledge and tools to become a healthier, stronger young athlete. Campers must be able to complete the MCCS SC swim test.
Pool Basics with EFMP: Taking the Plunge!
During this one hour sensory experience, children will explore the wonderful world of aquatics while increasing body awareness, perception, coordination, oral motor skills, safety awareness, social skills and most importantly, experience visiting a pool. The ultimate goal of Pool Basics is to get you and your child comfortable enough to enroll in swim lessons.
American Red Cross Learn-to-Swim
Learn-to-Swim teaches people how to swim and be safe around water. Courses included are:
• Level 1 – Introduction to Water Skills
• Level 2 – Fundamental Aquatic Skills
• Level 3 – Stroke Development
• Level 4 – Stroke Improvement
• Level 5 – Stroke Refinement
• Parent and Tot: Parents and children ages 6 months to 5 years can learn together while your little one become more comfortable in the water.
Private Swimming Lessons
1 person, 4 consecutive lessons, 30 minutes each for $35.00. Private lessons will be offered by appointment only; prior payment and registration are required. The scheduled lessons will be available for authorized patrons of all ages. Each private lesson will be limited to one person at a time, one on one instruction with a Water Safety Instructor. After you register you will be contacted to schedule your lessons.
Active Duty Only Programs
AMP-IT
AMP-It is an aquatic version of the HITT program providing strenuous workout perfect for individuals with wanting a non-weight bearing workout or variety in their fitness routine. Classes for groups of 20 or more can be scheduled by calling 843-812-4588.
Aquatic PT
Aquatic treadmills and bikes are available for PT at Parris Island Pool during all operating hours. Groups of 20 or more can schedule PT times by calling 843-812-4588.
Swim Lessons
Active duty of all skill levels can receive free swim lessons. To schedule your lesson, call 843-228-7943.
Source: MCCS SC Aquatics Website
Photos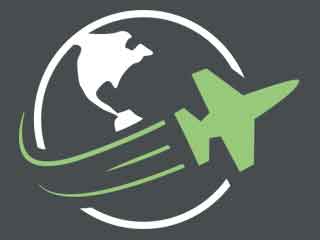 Reviews
There are no reviews yet. Be the first to review Naval Hospital Beaufort Pool at MCAS Beaufort!