Information, Tours and Travel (IT&T)
Travel & Lodging Website

IT&T Facebook
Hours Info

Closed Holidays
IT&T at MCAS Iwakuni offers a variety of trips and tours, help with travel arrangements for your business or vacation within Japan and provide Hiroshima A.P Shuttle service.
General Information
TRIPS
ITT offers a variety of bus trips and tours with a proficient tour guide nearly every weekend, to help you fill your days with culturally enriching activities. To make a reservation, visit the ITT Office during regular business hours. They accept reservations on a first-come, first-serve basis; reservations may not be made by phone or e-mail. Full payment is required for one-day trips and a half down payment is required for overnight trips when you sign-up. You may sign-up for a trip up to 60 days in advance; if 60 days falls on a weekend or holiday, sign-up begins the next ITT business day. Call for availability.
RESERVATION ASSISTANCE
Their staff is happy to help with any travel arrangements for your business or vacation trips within Japan. You can find train & bus tickets, accommodation information and destination brochures at their office. All train and hotel reservations made through ITT need to be purchased Monday - Friday during normal business hours.
HIROSHIMA AIRPORT SHUTTLE SERVICE
Need a ride from the Hiroshima Airport? They're here for you! A 48 hour reservation, 2 business days, will be required for airport transportation. Seats will be given on a first come, first served basis. Payment is required to secure a seat.
Source: IT&T Facebook
Photos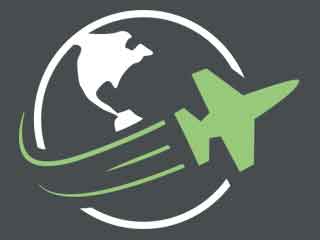 Reviews
There are no reviews yet. Be the first to review Information, Tours and Travel (IT&T) at MCAS Iwakuni!