Terminal From Japan

Terminal From US
Procedures:
Once a servicemember receives orders to/thorugh MCAS Iwakuni Japan, they must contact their S-1 or IPAC to coordinate area clearances, port call requests, pet and dependent travel requirements and be briefed on eligibility for traveling to Iwakuni. Then S-1 or IPAC will then submit a port call for the servicemember to the Distribution Management Office (DMO) for requested booking on the Patriot Express. It is very important that the servicemember contacts their S-1 or IPAC as soon as possible for accompanied pet travel to Iwakuni, Japan. There are only 10 pet spaces per flight and only 1 Patriot Express flight per week to/from Seattle WA. Servicemembers traveling Space R to Iwakuni, Okinawa, and Yokota are authorized to utilize those limited first-come-first-serve pet spaces.
Required Paperwork:
Members must provide proper documentation to fly on the Patriot Express. Proper documentation includes a complete set of orders with all required endorsements from the DMO. Military and DOD travelers must possess government issued ID cards which includes dependents 10 year-old or older, travel orders, passports, and visas. The responsibility to obtain and maintain the required documentation lies solely with the traveler.
Photos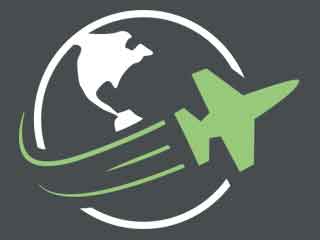 Reviews
There are no reviews yet. Be the first to review Space Available Flights at MCAS Iwakuni!