Legal Assistance Office Miramar
Miramar Legal Services

Legal Services Alternate Phone
Miramar Legal Services Website
Hours Info

First time clients should come to the office during Walk-In Hours on Tuesday and Thursday at 0730 or Wednesday at 1300.
Legal Assistance services at MCAS Miramar are provided for the benefit of active duty service members, retirees, and their dependents. Proper ID required.
The Legal Services Support Team is tasked with providing free attorney and paralegal assistance to uniformed service members, their family members and dependents, retirees and other eligible clients regarding personal legal matters. "Family members" or "dependents" are those persons identified in the sponsor's service record and/or who possess a valid United States Uniformed Services Identification and Privilege Card. Legal Assistance attorneys are available to assist clients with step-parent adoption, child support, consumer problems, contracts, debt and credit problems, immigration advice, wills, living wills, name changes, marital separation agreements, spousal support, and notarizations.
Matters Handled During Walk-In Hours
- Consumer Law Issues (credit card debt, identity theft, car loans, foreclosures, car contracts, etc.)
- Contract Disputes
- Landlord/Tenant Disputes
- Review of Contracts (e.g., to purchase a car)
- Non-Support Issues
- Family Law Issues
- Wills
- Adoptions
- Name Changes
Dissolution (Divorce) Class
Parties considering using the Legal Assistance Office attorneys to assist in your marital dissolution must first attend a Dissolution Brief. The Dissolution Brief at Miramar MCAS is held on Wednesdays at 0800 at the Legal Assistance Office. The brief covers basic California law concerning the division of assets and debts of a married couple. The brief also discusses the law regarding child care and parenting plan issues. After you attend the brief, you will have enough information to decide whether our office's mediation service is appropriate for your dissolution.
Dissolution Briefs are also held at the Legal Assistance Offices at Camp Pendleton and MCRD, San Diego. Please contact those locations for the dates and times of the brief. You can attend the brief at any base; however, you must first attend the Dissolution Brief to utilize our legal services.
Our office is available to review the paperwork necessary to file for a divorce in California. The documents include the petition for divorce, petition for child custody and child support. It is highly recommended you utilize this service before you file for divorce.
Services Not Provided by Legal Assistance
- Living Trusts
- BCNR Petitions
- Conservatorships
- Traffic Violations
- Criminal Matters
- NJP Counseling
- Fitness Report Rebuttals
- DUI Counseling
- Claims Against the Government
Citizenship & Immigration Hours
- There is no immigration brief, only walk-ins.
- Immigration Walk-ins & Citizenship walk-ins: Tues: 0730-1100, Weds: 1300-1600, and Thurs 0730-1100.
- Doors open at 0730, FIRST COME FIRST SERVED.
* BOTH petitioner and beneficiary must be present unless the beneficiary is out of country.
* Petitioner must be seen at least 6 weeks prior to deployment.
Wills
The Estate Planning Questionnaire may be printed and completed on your own; however, an interview with an attorney must be done before our office will begin drafting the will. The Powers of Attorney are also available to be printed and completed; however, DO NOT sign any Powers of Attorney until you are in front of the notary. Our notary hours are provided below. We will schedule an appointment for you to execute your will upon receipt of your completed will worksheet.
Notary Public Hours
Monday-Friday 0730-1600
We will execute a Power of Attorney or notarize other documents during regular business hours. To the maximum extent practical, try to come in outside of the walk-in hours. Also, please note that notarizations can also be performed by unit adjutants per 10 U.S.C. 1044a.
Mediation
After attending the dissolution brief, and you and your spouse have decided to attend mediation, you can come in to make an appointment. In order to schedule mediation, you must attend the dissolution brief and subsequently file a petition with the court. Bring all documents concerning your dissolution, including but not limited to, court paperwork: your current Leave and Earning Statement and/or pay stubs, bank account information, credit card information, and vehicle information.
Travelling Legal Briefs
Preventive Law Briefs, Wills and Power of Attorney Briefs, and Pre-deployment Briefs should be scheduled two weeks in advance. Please include Unit name, number of attendees, time, and place of the brief in your request.
Source: miramar.marines.mil
Photos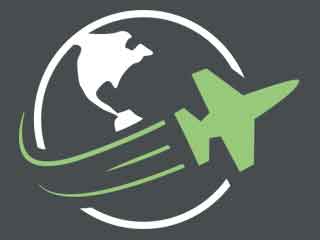 Reviews
There are no reviews yet. Be the first to review Legal Assistance Office Miramar at MCAS Miramar!