VITA Tax Center MCAS Miramar (FREE)
MCAS Miramar –

Shields Dr.

,

Bldg 6275

,

MCAS Miramar

,

CA

92196
Legal Services Website (select MCAS Miramar Free Tax Center)
Hours Info

As hours vary yearly, please call the Tax Center for specific operating hours or visit the website link.
VITA Tax Center MCAS at Miramar typically opens mid January to April, specially-trained Marines at the MCAS Miramar VITA Tax Center will offer state and federal tax return filing services free of charge to all retired and active duty personnel and their dependents.
What you must bring when you come to the Tax Center – read carefully!
PERSONAL INFORMATION
Your Military/Retiree/Dependent ID
Your Social Security card and the Social Security cards of all persons listed on the tax return (e.g., spouse, children)
Date of Birth of all persons listed on the tax return (e.g., spouse, children)
YEAR-END INCOME STATEMENTS for 2017
Any and all of the following TAX FORMS issued to you, and if filing jointly, to your spouse for 2017 calendar year:
W-2s for all jobs (wages received)
W-2Gs (Lottery/Gambling winnings, along with any evidence of gambling losses)
1099 forms or any other information for retirement, Social Security, interest, dividends, stock sales, unemployment, and
miscellaneous income, including but not limited to:
1099-R (pension, annuity, IRA-related funds)
1099-SSA (Social Security)
1099-INT (interest received)
1099-DIV (dividends and profits from stock and mutual funds)
1099-B (proceeds from sale or transfer of stock)
1099-G (unemployment, prior year state tax refunds, etc.)
1099-MISC (miscellaneous income received, e.g., self-employment, rental property)
Other year-end statements or amounts, e.g., SSI, veterans benefits, works' compensation
Adjustments and Itemized Deduction information for 2017, including…
Unreimbursed Medical and Dental Expenses (if more than xx% of your estimated income)
Homeowners: Mortgage interest (Form 1098) and real estate taxes paid
State Taxes paid
Cash or Non-Cash Charitable donations
Alimony Paid or Received, Spouses Name & Social Security Number
EDUCATION AND CHILD CARE CREDITS for 2017
Record of educational expenses paid for your children in grades K-12
Tuition expenses paid for your, your spouse or your child to attend a college or university (Form 1098-T)
Source: Marine Corps Air Station Miramar Website
Photos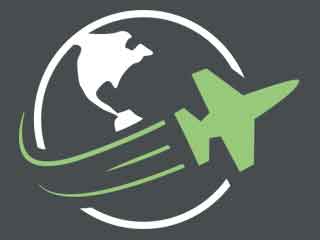 Reviews
There are no reviews yet. Be the first to review VITA Tax Center MCAS Miramar (FREE) at MCAS Miramar!