Resource & Referral Phone
MCAS Yuma CYTP Resources Website
Resource and Referral at MCAS Yuma serves as a one-stop shop for all children and youth programs. Looking for resources and don't know where to start? Resource & Referral can assist you in locating the service you need.
Childcare requests for Full day, Part day, School Age Care (SAC) and Camps must be made through the militarychildcare.com website.
Resource and Referral assists active duty and DoD civilian personnel in balancing the competing demands of family life and accomplishing their mission, while improving the economic viability of the family unit. MCAS provides a range of services to support parents in raising their children.
CHILD CARE RESOURCE AND REFERRAL SERVICES
The Child Care Resource and Referral Office is staffed by a knowledgeable professional who can help parents:
Visit MilitaryChildCare.com to add children to the waitlist; this can be done from any installation at any time.
Complete current registration packet
Friday Night Care (often referred to as Date Night) occurs the first Friday of each month from 1800-2400 at current drop in rate.
Local community childcare information and referrals to other NAEYC accredited facilities.
Short Term Alternative Child Care (STACC) option provides care on an occasional rather that daily basis.
Military One Source
National Association of Child Care Resource and Referral Agencies (naccrra)
Refer to our CYP Facebook page where current information is posted regarding all programs.
ARE YOU EXPECTING A BABY OR NEED CHILDCARE?
If so, it is recommended that you place your unborn child on the waiting list for child care immediately! Please visit MilitaryChildCare.com to make a request for full day infant childcare. Infants must be six weeks old to attend child care.
CHILD AND ADULT FOOD PROGRAM
The MCAS Yuma Child and Youth Program, which includes the two Child Development Centers, the Youth Center, and the Family Child Care Program, announces the sponsorship of the USDA Child and Adult Care Food Program. Meals will be made available to enrolled children at no separate charge without regard to race, color, national origin, sex, age, or disability. Any person who believes that he/she has been discriminated against in any USDA related activity should write immediately to: USDA, Director, Office of Civil Rights, Room 326-W, Whitten Building 14th and Independence Avenue, SW, Washington, D.C. 20250-9410 or call (202) 720-5964 (voice and TDD).
Source: MCCS Yuma Website
Photos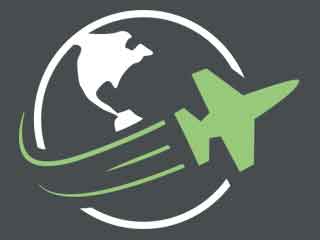 Reviews
There are no reviews yet. Be the first to review Resource and Referral at MCAS Yuma!