SACC Phone

Substance Misuse Prevention Program Phone

Drug Demand Reduction Program Phone
Hours Info

0600-0700 by appointment only
The Substance Abuse Counseling Center (SACC) at MCAS Yuma is dedicated to offering education and intervention assistance for individuals of the military community who are experiencing substance abuse problems or have questions about drug use and their effects.
Participants completing any of these services are offered a continuum of care to assist in the transition of new lifestyle skills and behavior management. Assistance is always offered on a voluntary basis, but can be Command and/or court-ordered after an incident.
SERVICES OFFERED
Education on substance misuse, relationships, stress management, emotional regulation, thinking patterns, as well as addressing issues directly related to alcohol and drug use, including illicit and prescription drugs.
Referral to local treatment services and facilitation of the process to move a Marine with a substance use disorder through an individualized continuum of care, allowing the Marine to return to duty.
Group counseling, coordination of care, continuing care, aftercare, and case management.
Random drug and alcohol screening procedures at the unit level to deter Marines from being under the influence while on duty.
Evidence-based continuum of prevention, counseling and deterrence activities that prevents career-or life-altering incidents, and supports commanders' efforts to ensure that Marines arrive to work safe and fit for duty.
SUBSTANCE MISUSE PREVENTION PROGRAM
The Substance Misuse Prevention Program's primary purpose is to provide prevention education and training to both military and civilians to enhance mission readiness. The program provides requisite knowledge of the effects of alcohol abuse and misuse, to ultimately assist in making responsible decisions. The SMPP's primary goals are (1) to reduce alcohol-related incidents, (2) eliminate/reduce underage drinking, and (3) reduce alcohol-related problems due to driving under the influence. Trainings and educational classes are offered at least once a month for the Marines/Sailors and their dependents at the Substance Abuse Counseling Center.
DRUG DEMAND REDUCTION PROGRAM
The Drug Demand Reduction Program (DDRP) Program provides Marine Corps plans, policy, and resources to improve and sustain the capabilities of commanders to provide opportunities to prevent problems which detract from unit performance and readiness.
The primary goal of the DDR Program is to reduce health and social cost to the military of illegal drug use. DDRP provides extensive drug testing for Marines, education and awareness programs focused on maintaining military readiness.
Source: SACC Yuma Website
Photos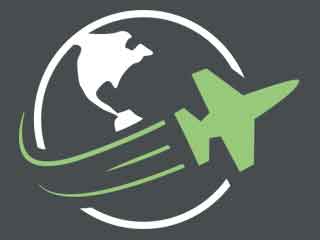 Reviews
There are no reviews yet. Be the first to review Substance Abuse Counseling Center (SACC) at MCAS Yuma!