DEERS/ID Card Center - Quantico
MCB Quantico –

2034 Barnett Ave

,

1st Floor

,

MCB Quantico

,

VA

22134
Quantico ID Section

Passport Appointment
RAPIDS Appointment Scheduler

Quantico ID Section Website Link
Hours Info

Closed All Federal Holidays. Walk-ins Mon-Fri 0700-0900. Appt Mon-Thu 0900-1440, Fri 0900-1340.
Quantico Center Hours of Operation for CAC, DEERS and ID Cards (Not Passports):
*Walk-ins: 0700-0900 Monday through Friday
Appointments: 0900-1440 Monday through Thursday; 0900-1340 on Fridays
*We reserve the right to stop accepting walk-ins due to customer volume
Point of entry for walk-in customers arriving prior to 0700 is through the main entrance to Little Hall (Theater side/Barnett Avenue entrance), with the line forming in "Commandants Hallway". Chairs are available in the hallway for your comfort and convenience. When doors open, please approach the front counter to check in and receive a ticket.
For appointments, the office usually releases only one month at a time. GREEN = Appointments available. GREY = No appointments available. Appointments: Please skip line and check in at window. ONE APPOINTMENT PER FAMILY MEMBER MUST BE SCHEDULED
ONE APPOINTMENT PER FAMILIY MEMBER REQUIRING SERVICE is required. If you do not book multiple appointments, only the person listed as the appointment holder will receive service, as we must adhere to a strict schedule. Please keep your confirmation number for reference. Only a five-minute grace period will be granted to late customers. Appointments will not be seen prior to their appointment time.

If you no longer wish to keep your appointment, please visit the website above to cancel, or call the ID Card Center at (703) 784-2750 for assistance, so that your appointment slot can become available for someone who needs it.
RETIRING SERVICE MEMBERS PLEASE READ!
WHEN A CHANGE IN STATUS OCCURS: I.E., ACTIVE DUTY TO RETIRED, YOUR CAC CANNOT BE USED AS A FORM OF ID. DEPENDENTS' MILITARY ID CARDS WILL ALSO BECOME INVALID AND CANNOT BE USED. EXPIRED DRIVERS' LICENSES CANNOT BE USED FOR DEERS IDENTIFICATION PURPOSES.

CAC PIN RESETS (Locked & Blocked CACs) will be primarily handled at IPAC, located in building 2006, RM 225 from 0730-1630. The secondary location will be the ID Card Center, when IPAC is closed, or the CAC Pin reset station is unavailable.
The Passport Office is now open and accepting appointments. Please call 703-784-1488 to schedule an appointment.
Please see the Quantico ID Section Website Link for further details, frequently asked questions, and identification requirements.
Source: RAPIDS and quantico.marines.mil
Photos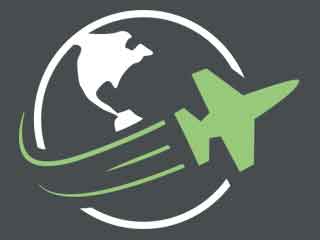 Reviews
Make an appointment either by calling them or online, and TELL them when you arrive. Your wait time will only be 15 minutes versus 3.5 hours! I didn't know I had to tell them I had an appointment and seriously was given a "C" number for CAC card instead of a "B" number.

posted about 6 years ago

We had a 9:00 am appointment on 8/917 today. We were there to renew my wife's ID card. We were in and out in 14 minutes. Great service friendly service especially the gentleman that checked us in to confirm our appointment.

posted over 6 years ago

RAPIDS Appt Scheduler doesn't work. Error message: Server Error in '/' Application. Configuration Error.

posted almost 8 years ago