ID Card & DEERS Facility (Military Personnel)
McChord MPS Customer Support

Lewis ID Card Facility
RAPIDS Appointment Scheduler

Fort Lewis ID Card Page

JBLM ID/DEERS Website
Hours Info

Closed Holidays as well as 5 Jul, 30 Aug, 29 Nov & 26 Dec
The mission of the ID Card/DEERS section at McChord AFB is to ensure enrollment of all eligible Department of Defense beneficiaries in the Defense Enrollment Eligibility Reporting System and to provide Common Access Card issuance to service members, retirees and their family members, federal civilian employees and contract employees.
DIRECTIONS TO THE MCCHORD AFB ID CARD SECTION:
Off I-5 take Exit 125. Keep North towards the McChord Field gate. Once thru gate continue straight. After the light, turn left on the street after the McChord Theatre, then turn right to enter the large parking lot in the back of building 100.
IDENTIFICATION FOR IDENTITY:
Two forms of Identification are required for all customers within the age of 21 and above.Identity document for a child is also required. Please visit http://www.uscis.gov/files/form/i-9.pdf(pages 5) for a complete list of Identity document.
LOST/STOLEN ID:
Two forms of Identification document are required per Regulation, AFI 36-3026I/AR 600-8-14. The individual shall be required to present documentation from the local security office or CAC sponsor confirming the the CAC has been reported lost or stolen.
REQUIRED DOCUMENTATION FOR DEERS ENROLLMENT:
All documents require original or certified copy. English translation is required by a certified translator for all foreign documents. A Power of Attorney; Digitally signed DD Form 1172-2 or Notarized DD Form 1172-2 may be accepted in absence of sponsor.
DEPENDENT:
Sponsor signature is required for all ID card issuance, renewal and DEERS update. A Power of Attorney; Notarized DD Form 1172-2 or Digitally signed DD form 1172-2 verified within 90 days can be accepted in absence of Sponsor.
RAPIDS SELF SERVICE IS NOW AVAILABLE (RSS):
https//dmdc.osd.mil/self_ service is now available for Common Access Card holder does not have to accompany eligible family members for renewal. Sponsor may verify and digitally sign and save the DD form 1172-2 through RSS to family members' record.
ADD SPOUSE TO DEERS:
Marriage Certificate; Spouse Birth Certificate; Social Security Card; Unexpired Photo Identity document; Divorce Decree if applicable.
ADD CHILD LEGITIMATE TO DEERS:
Birth Certificate; Social Security Card. CHILD should be born during the Marriage. (See list for adding SPOUSE if SPOUSE is not enrolled in DEERS or Illigitimate CHILD).
ADD STEPCHILD TO DEERS:
Birth Certificate; Social Security Card; Marriage Certificate.
ADD ILLEGITIMATE CHILD TO DEERS:
Birth Certificate; Social Security Card; Legal Court Order or Paternity Affidavit.
FULL TIME STUDENT (AGE 21-23):
Verification letter from the school registrar certifying enrollment in a full-time course of study leading to an associate degree or higher, and anticipated graduation date. Sponsor statement over 50% support on DD Form 1172-2.
Source: RAPIDS/ID Office Website
Photos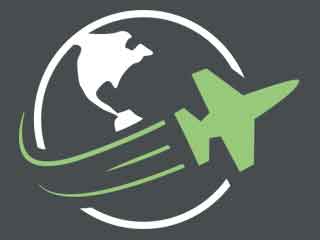 Reviews
The RAPIDS comes up "ERROR_CONNECTION_CLOSED" here. All your number are machines and I'm having to leave messages. I have a question that I need to talk with a real person about concerning DEERS. My card is about to expire (2-28-2018) and I'm still waiting on the Medicare part-B people to contact me. What do I do about DEERS and getting a new card???

posted over 2 years ago