Customer Support (ID Cards)
Military Personnel Flight Website

RAPIDS Appointment Scheduer
Hours Info

Closed Holidays and AMC Family Days
The Customer Support (ID) Office services include:
ID Cards
In-Processing
DEERS
Leave
Right-Start
APPOINTMENT INSTRUCTIONS
A scheduled appointment timeframe takes about 30 minutes per session. A session may consist of (1) CAC ID or up to (2) Dependent ID cards. Please schedule multiple appointments based on the number of ID cards needed.
Cancel/Reschedule Appointments
Customers will need to know their confirmation number to cancel/reschedule an appointment. Please keep a copy of your appointment confirmation page. If more than five minutes late for your appointment, you will need to reschedule.
Appointments are Subject to Change
Due to unforeseen circumstances (systems down, weather, etc.)your appointment could need to be changed or cancelled. Every attempt will be made to contact you via e-mail if this occurs.
Required Identification
In order to issue an ID card, members must have 2 forms of UNEXPIRED Identification - one primary with photo (i.e., unexpired driver license, unexpired US Passport) and one secondary (i.e., social security card, birth certificate bearing an official seal,
NOTE:
Sponsors must be present with dependents for ID card issuance unless the dependent has a special power of attorney or a notarized and signed DD Form 1172. If the sponsor is away from the dependent's location, he/she may visit their nearest DEERS/RAPIDS l
WALK-IN CUSTOMERS
Walk-in customers for programs other than ID cards/DEERS are considered as stand-by and will be seen around scheduled appointments.
CAC RESET: INVALID PIN/BLOCKED/LOCKED
No appointment is needed for a CAC reset. If you received an error stating you have been BLOCKED or LOCKED OUT or you have an INVALID PIN error, you will be required to reset your CAC. This action will be conducted as a walk-in service.
Marriage
Sponsor must be present or spouse must have a power of attorney. Required documents: original marriage certificate, new spouse's birth certificate, social security card and current photo ID. All documents must be origin or certified copies.
Divorce
Sponsor has 30 days to update a beneficiaries status. For divorce, sponsor will need to bring original or certified copies of marriage certificate, divorce decree and DD Form 214 and spouse's military ID card. This is used to make a determination of 20/20
Dependent ID Cards
For dependent ID cards, the sponsor must be present to sign the DD Form 1172. If not available, the dependent must have a previously signed 1172 (within 90 days of signature) signed by their sponsor and a customer service rep or power of attorney.
Adding Children to DEERS
When adding a child to DEERS, the sponsor must have the birth certificate and social security card. If a stepchild is being added, the marriage certificate is also needed. Documents must be originals or certified copies.
Full Time College Students
All College students must bring a letter from their school registrar's office stating they are enrolled full time in an accredited college in pursuit of an Associate Degree or higher to be extended to age 23. Letter must include projected graduation date
Lost or Stolen
Lost or Stolen ID cards should be reported to Security Forces. In order to issue an ID card, members must have 2 forms of ID, one from the primary list and one from the secondary list.
Source: MPF Website & RAPIDS Website
Photos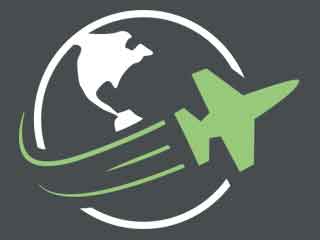 Reviews
There are no reviews yet. Be the first to review Customer Support (ID Cards) at McConnell AFB!