Passenger Terminal (Space-A)
72 Hour Flight Recording

Service Counter
Passenger Terminal Website

Terminal Facebook Link (Flight Schedule)
Welcome to the 22nd Logistics Readiness Squadron Passenger Terminal.
Space Available seats are often limited, therefore, passenger planning and flexibility is key to Space Available travel out of McConnell AFB.
1 - Travel Eligibility
Are you authorized to travel using Space-A? Click here to determine your travel eligibility and which Space-A Category you will travel under.
2 - Locations
Where do you want to go? What common destinations are offered at the McConnell Passenger Terminal? Click here to visit the McConnell Passenger Terminal facebook page, which is updated regularly with flight information.
3 - Document Check
Do you have all your required travel documents? This could include your leave paperwork, valid Uniformed Services ID, passport/visa or other documents required by the location you are travelling to or from. In many cases, this will be different for each traveller depending on your status. Please contact the Passenger Terminal for documentation requirements or travel restrictions. Many of the requirements can be found in AMC's passenger movement regulations. You can also get more information by visiting the U.S. Department of State International Travel website.
4 - Registration
You have many choices to register for Space-A travel: in person, remotely by fax, postal mail, or email. You can register in person at the AMC Passenger Terminal by speaking directly with a passenger service agent. Other options are to fax or mail your request to the passenger terminal. AMC Passenger Terminals will accept email sign-ups from other than the AMC Web Site; however, AMC is not responsible for lost, delayed or incorrect information on sign-ups from those sites. Customers who have issues with sign-ups from other than AMC sites must contact that site for resolution or sign up at the time you present yourself at the terminal. We recommend that you keep a copy of the sent email for your records.
5 - Flight Schedules
For specific travel information, please contact the McConnell Passenger Terminal or visit the Passenger Terminal facebook page.
6 - Checking In
At the McConnell Passenger Terminal, Space-A passengers can check in at the counter to mark yourself present. Review updated flight information. Ensure you do not exceed baggage weight limits. Ensure you are not travelling with any prohibited items. Await your Space-A call and follow instructions given to you by the passenger service agents.
Email sign-ups must include:
- Rank, Last, First, MI
- Service Leave Dates (Active Duty only)
- List of dependents names that will be flying
- Status (Active Duty, Retiree, Dependent, etc.)
- Country choices
Social Security number is not mandatory.
NOTE: All dependents traveling with the sponsor must be identified by name (Social Security or passport number is optional).
Source: mcconnell.af
Photos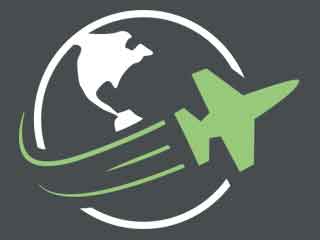 Reviews
There are no reviews yet. Be the first to review Passenger Terminal (Space-A) at McConnell AFB!