ID Card Section/DEERS
MCRD San Diego –

2200 W. Washington Street

,

Bldg 680

,

MCRD San Diego

,

CA

92140
ID Cards Section Phone

ID Cards Section Alt Phone
ID Cards and Vehicle Registration Website
Hours Info

Closed Holidays. Walk-in hours: 0730-1500. Closing times may vary depending upon the number of customers awaiting services. Subject to changed with out notice.
The MCRD San Diego ID Card Section is the place to get your CAC, DEERS and ID Card needs met.
All customers are welcome. No appointment needed. First-come, first-served. All documentation presented at the DEERS/ID Card Center must be original or certified true copy.
Same Day appointments are not available. Please arrive on time for your scheduled appointment. Appointments may not be honored more than 5 minutes past the scheduled appointment time.
Please bring two forms of Identification - one must be unexpired federal or state issued ID with photograph.
Eligible family members must be accompanied by their Sponsor. If sponsor is not present a verified ID card application (DD Form 1172) signed by the sponsor or a valid power of attorney (POA) is required.
Full time student over the age of 21 must have proof of full time enrollment from school registrar office (letter from school signed by the registrar clerk).
Initial enrollment of a Spouse: Original or certified copy of Marriage Certificate, Birth Certificate, Driver License and Social Security Card.
Child: Original or Certified copy of Birth Certificate or Hospital proof of birth letter from the medical facility and Social Security Card if available.
Replacement of Lost or Stolen Common Access Card: In addition to the 2 valid forms of Identification a report from installation security/local police or a memorandum on a command letterhead signed by the CO, OIC, Department Head or Supervisor is required.
*If you have any further questions, please feel free to contact the office before making your trip to the ID Card Center
Source: ID Cards and Vehicle Registration Website
Photos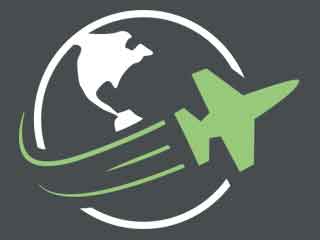 Reviews
Yea this office is atrocious. They purposely take forever to get you in and out so to make your experience as painful as possible in hope that you never return again, so they don't have to do any work. It can take an entire day to get a CAC card and they follow rules by the book. For example, you cannot use a recently expired drivers license as a form of ID. Something that should take no more than 30 minutes will take hours at this office. Really don't have too many choices in this vincinity.

posted over 4 years ago

The Best in the west. Staff are very professional and efficient. If you don't have an appointment this the best place for walk-in. The line is probably the shortest in all ID card center in San Diego area and the staff are hard worker and moving the line as past as they could. I appreciate your customer service. BZ. NAVY RETIRED

posted over 4 years ago

This office is the fastest to get through when on a walk in basis. The gentlemen are very helpful, but the one female in the office is rude and dismissive.

posted over 4 years ago

The lady I spoke with on 20180522 was insanely rude to me and even asked me "if I was listening to anything she said", absolutely rude and disrespectful!!! I would avoid going to this place!

posted about 5 years ago

Slow moving staff at ID office. Numerous employees there but none care to try to get IDs done quickly so members can get to work or families can be in and out. No accountability for lost ID cards turned in to them by security force. This group of workers live up to stereotype given to government civilian workers. Has to be the worst run office on base.

posted almost 8 years ago