ID Card & DEERS Personnel Office
ID Card/DEERS Office

ID Card Alternate Phone
Jacksonville PSD Website

RAPIDS Appointment Scheduler
Hours Info

Closed all Federal Holidays
The ID Card and DEERS Office at NAS Jax is located on Birmingham Avenue in Bldg 789, just at the intersection of Child St.
ALL customers who are age 21 and older must have two (unexpired) forms of ID to receive a new ID card. One must be a state/government issued photo ID. Children under 21 must provide at least one valid form of ID.
Primary ID Types(Must be unexpired): Sponsor ID, Dependant ID, Drivers License, Passport. Secondary ID Types: A second Primary ID or Social Security Card, voter's registration card, Birth Certificate or School ID with Photo.
Customers will need to know their confirmation number to cancel or reschedule an appointment. Please keep a copy of your appointment confirmation in the event you need to cancel or reschedule your appointment.
Walk-in hours are dependent on the number of customers awaiting service.
Source: RAPIDS
Photos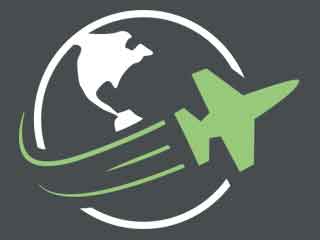 Reviews
It was easy to make an appointment, open this link and the green blocks on the calendar will be the open dates. Tab open the green date and the open times will appear.

posted over 4 years ago

This PSD I understand is busy however it is a military installation and should provide better customer service and it does not. No one answers phone, the voice recording speaks to fast for anyone to get web addresses and to mention its not phonetic alphabets so you are not certain what is said or you got it correct. DEFINITELY could use should revamping and leadership and/or management to oversee the customer service and professional aspect.

posted over 4 years ago

I was apprehensive after reading these reviews. However, I found that my experience was efficient and pleasant. I called the office directly. My call was pcked up on the second ring, the attendant was professional and courteous I was provided excellent service.

posted about 5 years ago

I can't seem to ask a simple question to a real person. Can't do it on the computer since they say the site isn't safe. All negative reviews except the last two, over a year ago. Someone needs to get to the bottom of this!

posted over 5 years ago

Tried to make an appointment online and security states connections is not private. Waited 30 minutes and still nothing. Cannot make appointment over the phone. I am thirty minutes away just to walk in and make an appointment. That's unsatisfactory

posted over 5 years ago

https://rapids-appointments.dmdc.osd.mil/ Just do some research, make an appt. Its simple. Here is the link. You people are just lazy and entitled. Hurry up and wait, its the Navy way.

posted over 5 years ago

All of the negative reviews are absolutely correct! The same issues that were posted over 10 months ago are still on going. The rapid-scheduler website is not secure and no way to call and speak to a human much less leave a message!

posted over 5 years ago

Pitiful operation, can't speak to a human on the phone, just a recording, the online appointment scheduler is not functional, the MP confiscated my ID which was 3 days expired and told me to get a day pass to go to PSD. The MP at the pass desk refused to give me a pass to get on base without the expired ID, that had been confiscated, seriously?

posted over 5 years ago

The recording does not answer my question, and the voicemail is full. Is there a phone number I can call to talk to someone???

posted over 5 years ago

How is it that there's a handful of workers and no one is working while there's 30 people waiting to be seen. Absolutely terrible customer service. If they do not want to work here then clean it up and hire those who do want to work. Whoever is in charge needs a better system or to supervise them to actually work. When i see and hear them talking amongst eachother and none of them helping a customer. The system is failing now, what else is new, how about you do something about it and fix it!

posted over 5 years ago

The most inefficiently run Pass and ID office I have ever seen. 7 stations, 5 employees, 2 that were working. No way to run this kind of facility. Skipper should be embarrassed.

posted over 5 years ago

My computer security software indicates not to use this site due to security issues. I tried anyway and the site did not allow me to make an appointment. Why do you allow such a website to be active when it does not even function at a basic level?

posted almost 6 years ago

My college son has a deadline to provide info to DEERS because his eligibility dates are incorrect. They cancelled his Tricare then gave him a 3 month ID. Called several times, no answer, voicemail full. It's 1.5 hrs to drive there, last time we went, we were told there were too many people to allow walk ins. No appointments avail in the time frame we need, (before Dec 16). My son and husband are making the long drive not knowing if they can get in and there is no one to ask! FRUSTRATING!

posted almost 6 years ago

I have been trying to schedule an appointment for 2 weeks. I am so disappointed in and frustrated at the site that you have in play. The RAPIDS appt scheduler is useless. The phone numbers given are all automated so it is impossible to schedule an apt by calling or using the RAPIDS system. Now my card has expired. Any suggestions....gezzzz! I know!!! Take a number and have a seat!

posted almost 6 years ago

I don't know who is in charge of this facility, but he/she should be fired. You cannot speak with anyone when you try to call. If you do happen to get someone they are rude. When you are in front of their face, they want to hurry you along as if you are a nuisance. If you don't like your job people you do not need to be in a customer service occupation. Just because you are miserable, don't make the people you serve miserable as well. You all need prayer.

posted almost 6 years ago

Terrible contact info. Called the number, but you are not given the opportunity to speak with someone. When I went to the RAPIDS Appointment Scheduler I was told to go back due to a security issue?? Now what??

posted almost 6 years ago

The link does not work on the website. What is the number to actually talk to someone? I thought going online was supposed to help with access, not block it!

posted about 6 years ago

Several times i have tried to schedule an appointment to replace a lost id card. The online reservation system DOES NOT WORK. Phone call message says to call back - busy helping others. Leave message - message box is full. I need my ID to pick up my prescriptions!!!! HELP.

posted about 6 years ago

***This review only reflects calling the phone number. The ID card office itself and the staff in it have been very attentive the few times that I have gone there. Do yourself a favor and bypass the lines by making an appointment ahead of time.***Like the other reviewer, I called hoping to speak to someone about my appointment during working hours, but the recording kept playing. The information from the recording can be found on Rapids. How do I speak to a real person about my issue?

posted over 6 years ago

I called the office and received an automated message that just repeated itself. How can I contact a live person in case I have questions?

posted over 6 years ago

Thank you for your response!!!! My issue with the website is that one must disable the computer security in order to access yours. That is very disconcerting.Most people will be very reluctant to do that. I feel there should be an alternative means of making an appointment. I was told that appointments could not be made in person. In my opinion, that defies all rational thought. I have subsequently made an appointment, but I do believe more thought should be given to this 'one method' system.

posted over 6 years ago

Appointment scheduling program sent me confirmation that my appointment was scheduled but arrived to location and name couldn't be found. I then showed the confirmation email to attendant but was told I could be signed in as walk-in and wait 30 minutes to be seen. After 45 minutes and needing to return to work I was still not seen. I have not been to this location 1 single time without having some form of issue with the system being down or a ridiculous wait time.

posted over 6 years ago

excellent customer service.. warm atmosphere, they were very knowledgeable, my first visit , LARRY helped me and out , outstanding personality and very professional. Second visit was with my wife and RICK helped us... just like our experience with LARRY, RICK is excellent and very engaged with helping and getting us processed. Thank you, LARRY and RICK !!

posted almost 7 years ago

So easy to find. Had directions and link for appointments including what to bring!

posted about 7 years ago