ID Card Section/DEERS
NAS JRB Fort Worth –

Main Gate Visitor Control Center

,

1304 Military Pkwy

,

Bldg 1304

,

Westworth Village

,

TX

76127
ID Card, DEERS, RAPIDS Office
RAPIDS Appointment Scheduler

RAPIDS Site Locator Link
Hours Info

Closed Federal Holidays. Walk-ins may be cut off depending on appointments and number of people waiting
Location
When entering the city in your GPS please type Westworth Village, TX instead of Fort Worth, TX to get routed to the correct entrance. DO NOT enter the base. The ID Card, DEERS, RAPIDS Office at NAS JRB Fort Worth is located just before ID check point (to the right) inside the Visitor Control Center.
Scheduling for Multiple IDs/Transactions
To ensure the appropriate amount of time is booked to complete multiple ID Cards or transactions, please book back to back appointments. Please schedule one (1) appointment for each person under the same record.
Appointment Late Policy
Please arrive 10 minutes prior for your scheduled appointment. Appointments may not be honored more than 5 minutes past the scheduled appointment time.
In need of Same Day Services?
2018 Sep 15: Walk-in services are limited due to sys outages. Only CAC Pin Reset/Emails will be serviced. On 2018 Sep 18, all walk-in services will resume.
Informational Details
Please note the following informational details have a restriction on total characters. Due to the shortened nature, not all information may be shown. Please go to www.cac.mil for a complete and detailed list of requirements.
RECENT CHANGE: Identification Requirements
ALL Sponsors, Spouses, and Dependent Children OVER 18 must have two UNEXPIRED forms of ID to receive a new ID card. One must be a state/government issued photo ID.
IDs no longer acceptable
Due to a recent system upgrade, ID card office can no longer accept the following: Student ID, Expired IDs, Veterans Identification Card (VIC).
Acceptable Identification Examples
Primary: Military ID, Driver's License, Passport. Secondary: A second Primary ID or Social Security Card, voter's registration card, Birth Certificate, or Veterans Health Identification Card (VHIC). All must be unexpired with the exception of the DoD ID.
Changes to your DEERS record
If any changes need to be made to a record, the sponsor must be present or a valid Power of Attorney must be presented each time. Additionally, valid supporting documentation MUST be provided.
90 Day Renewal Policy
The policy regarding the timeline for renewing your ID is 90 days prior to the expiration date. Exclusions: Tricare Young Adult initial issuance, Medicare (age 65), and contract extension.
ID Card Scanning
All Military Installations have begun scanning ID cards for Base access. If you currently hold an older ID with the SSN printed, it may not scan properly and will be confiscated. Renewal of the ID will then be required.
Dependents without sponsor present
All Dependents without a Sponsor present must have a valid POA or DD Form 1172-2 preprinted by DEERS station that has been signed by the Sponsor or a Verifying Official ahead of time. 1172-2 forms can be hand filled but must be notarized and be originals.
ID Card Office Online
DD Form 1172-2 can now be completed online at: https://wwww.dmdc.osd.mil/milconnect Sponsors with CAC or DS log-in access can digitally sign the 1172-2 and the electronic copy will be available for use in their DEER record.
Retired ID Cards
Due to a recent system update, Pre-Medicare Retired ID cards with a previous "INDEF" end date will now be issued with an expiration date. The front expiration date will now reflect the date of the end of Tricare/Begin date of Tricare for Life.
Lost or Stolen CAC
All personnel whose CAC card has been stolen must bring a theft report from a Police Station. For lost CAC Cards documentation from sponsoring agency reporting it lost. (Ex: Request Chit/Memo format on Letter Head).
Adding children to DEERS
Child enrollment required documents: birth cert. & social security card. Stepchild: the marriage cert. is also needed. Illegitimate child: Voluntary Acknowledgement of Paternity or Judicial Determination of Paternity is required as well.
Adding Spouse to DEERS
When adding a spouse to DEERS, the sponsor must bring the following documents for their spouse: Marriage Certificate, birth certificate, social security card, & a photo ID.
Tricare for Life (TFL) and Medicare
You must be enrolled in Medicare A & B for TFL. DEERS can be updated the month prior to your Medicare start date. Bring your Medicare Card and two(2) forms of ID from the list at www.cac.mil to an ID Card Office to update DEERS and receive a new ID.
100% Disabled American Veteran
First time DoD 100% DAV ID, the following documents are required: DD214, VA Letter for Commissary and Exchange Privileges, State/Federal Government Issued Photo ID and Social Security Card. Refer to Spouse/Child required documents if enrolling family.
Source: RAPIDS
Photos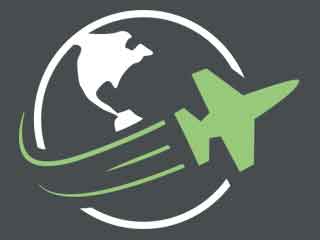 Reviews
browser problems lead to lots of errors. Need to try Chrome of Firefox to get by the "Certificate" issue. On line appointments function well, once you get past the false "security" issues. Have tried walk-in in several occasions, long waits, but must arrive early. Once was able to make appointments on line, everything goes smoothly. People working the cards are polite, efficient, and friendly. Have been going there since it was an Air Force installation. better service than at FT. HOOD.

posted over 3 years ago

I am an active duty military spouse. My wife was formerly in the reserve and now turned active duty. It is a good thing I don't live on base because of the following: My ID was taken from me at the gate a week ago, my spouse is gone for 6 months, and I can no longer access any thing requiring the ID and cannot get an ID. There is absolutely no need for a pwr of atty when my info is in DEERS and I have all the necessary doc to prove our marriage. I am contacting Congress and the White House.

posted over 3 years ago

Appointments for NASJRB are not listed in the RAPIDS Appointment Scheduler. Can't make an appointment.

posted over 3 years ago

I arrived at 3:00 to get a ID for wife; drove 150 miles to get here. Told couldn't "fit" me in. This is the worst customer service I've ever seen

posted over 3 years ago

Cannot reach the appointment site via internet. Cannot reach a person on the phone number listed. Mail box is constantly "full" and referral "cannot be made to this number". Time for supervision to step up?

posted over 3 years ago

still don't answer the phone, still can't log on to the scheduling site, I hate dealing with this incompetence. No better than the VA.

posted about 4 years ago

Have been trying for a week to get onto the appointment scheduler. Each time I try get message that this is an unsecured site. Tried to call but the phone only provides a recording with no information about getting appointments. This seems to be an ongoing problem. Needs to be corrected.

posted over 4 years ago

The RAPIDS Appointment Scheduler site has a security problem. The Certificates are not correct and that can compromise personal information. The link to it is broken also. It seems the only way to get things done is as a walk in which probably accounts for the high walk in volume.Please update security certificates on the web site and repair the broken link. It will cut down on walk ins.

posted over 4 years ago

This office wouldn't accept a recently expired military ID as the second form of verification ID. This is specifically noted as acceptable by CAC.mil in their Pre-Arrival Checklist pdf at the bottom of their page. I went to another nearby DEERS office and they were more than willing to use the expired ID for the second ID along with a current drivers license as the primary ID. Http://www.cac.mil/Uniformed-Services-ID-Card/Getting-Your-ID-Card/

posted over 4 years ago

The RAPIDS Appointment Scheduler link does not work. It's been weeks and not been able to make an appointment. Do you know when it will be fixed???

posted almost 5 years ago

Make an appointment 6 weeks in advance, or be prepared to wait 4-5 hours as a walk in. People are friendly.

posted about 6 years ago

Only the 1st 60 walk-ins of the day are accepted in. Building opens @ 7AM & office opens @ 7:30. Amount of walk-ins may vary if there are a lot of appointments scheduled for the day. I called to get an appointment 7/17 and they are booked till Sept! I guess we will wake up & drive there on military time to get our things done. Its the military, way get the day started before the rooster crows! This veteran's family will be taken care of. All it takes if a little research before making the drive

posted almost 7 years ago

They don't answer the phone and the online appointments link doesn't always work. You can't call ahead for an appointment or to make sure they are open. You have to go there to find out. We traveled one hour and fifteen minutes today and arrived 4 hours before closing. A sign said they were not taking any more walk-ins that day.There is nobody there to answer questions or help. Our daughter remains uninsured until we get her ID card renewed, but can't do so. Not a helpful place for veterans.

posted over 7 years ago

Friendly people but unless you have a reservation, plan to sit and wait and wait and wait to be seen.

posted almost 9 years ago