School Age Care/Youth Sports Phone

Teen Program Phone
Hours Info

Please call for specific hours.
Navy Youth Programs at NAS Lemorre are tailored to meet the child care needs of parents once their youth start school, as well as provide auxiliary recreational opportunities for youth. NAS Lemoore's Youth Programs is comprised of three programs: School Age Care/Youth, Teen Program and Youth Sports and Fitness Program.
School-Age Care
995 Franklin Avenue
559-998-4344
School-Age Care (SAC) program provides quality "out of school" activities for children who have started kindergarten up to sixth grade. Their program is designed to enhance rather than duplicate the school day, we are affiliated with The Boys & Girls Clubs of America (BGCA) and offer 4-H programs. SAC offers before- and after- school programs as well as hourly care. Children can utilize hourly care up to 10 hours per week during the school year. Their counselors schedule developmentally appropriate activities in core programming areas and technology are planned based on knowledge of youth development and needs and interests of our children enrolled. SAC programs are DoD certified and nationally accredited by the Council on Accreditation (COA).
Teen Program
970 Ticonderoga Ave.
559-998-4936
Teen Programs that are recreational programs that provide quality "out of school" activities for preteens and teens. These programs are designed to meet the academic, social and developmental needs of today's youth from seventh grade to twelfth grade or the age of 18. These programs are DoD certified and affiliated with BGCA and 4-H. Transportation to the Teen Program is provided from area high schools. The Teen Program has a full-court indoor gym used for sports, dances and instructional programs, a technology lab for homework, music room, a large social activity area for eating, playing board games, video games, billiard, foosball, provides a large outdoor lawn for social lounging and volleyball. Teen program offers opportunities in life skills; citizenship and leadership; leisure, recreation and arts, as well as mentoring, intervention and support services.
Youth Sports and Fitness Program
995 Franklin Avenue
559-998-4344
The Youth Sports and Fitness (YSF) program plans, organizes, and conducts sports leagues, skills clinics, camps, fitness/health classes, special sporting events, and outdoor recreation activities for children and youth 3 to 18 years old. Their Sports programs are affiliated with the National Alliance for Youth Sports. YSF provides the following baseline sports each year: Flag Football & Cheerleading, Soccer, Basketball, and Baseball & Softball for ages three to eighteen. We also provide locally selected sports such as: golf, volleyball, pickle ball, taekwondo, early start, start smart and home-school physical education and fitness programing.
YSF programs are driven with the support of volunteer coaches. If you have the talent or spirit of working with youth in developing their motor and social skills, please contact our YSF program for further information in regards to becoming a Volunteer Coach.
Source: Navy Life SW Website
Photos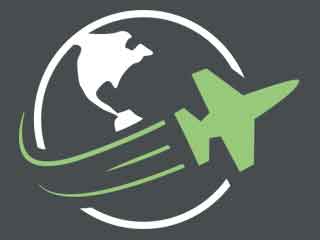 Reviews
There are no reviews yet. Be the first to review Youth Center Front Desk at NAS Lemoore!