Sigonella Passenger Terminal

DSN (No Dial)
Air Terminal Website

Flight Info/Facebook Page

AMC Website
Space-A is a short for " space available " travel on government owned or contracted. Under the Space-A program, eligible passengers can fill unused seats on DOD aircraft once all the duty passengers have been accommodated. Space-A passengers should be prepared with sufficient financial resources for cost of lodging and alternative transportation should seats not be available.
Air Travel - Space-A Sign Up
Space-A passengers may register (sign- up ) on line, in person at the passenger terminal, by postal mail or fax. The following information is required:
Last name, First name, Middle name
Rank/Grade
Social Security number ( Option)
Branch of service
Start/Stop dates of leave ( Active duty)
Category ( I thru VI )
Number of seats needed
Destinations ( up to five may be chosen)
Name, SSN and passports (option) of any dependents who will be flying with you.

Please ensure that ALL required information on this form is filled! Without this information, a sign up will not be valid. The internet is not secure! Please do not pass any information that you do not wish known. If you do so, you accept liability for disclosure of said information. If there are problems, someone may need to contact for more information, please provide the following non-essential data for this purpose.
E-mail address:
Home Phone:
Duty phone:

Basis for date/time of sign-up. Fax. The fax header data shall establish date/time of sign-up. Email. The email header data shall establish date/time of sign-up. Mail. The date and time received at the PSC counter shall establish date/time of sign up. Internet. The system shall determine date/time of sign-up.
When utilizing remote sign-up the passenger is required to identify their station of assignment (the local area where their leave officially starts/ends) or state/country of residence on the request. This is to ensure PSA's have the information necessary to adjust date/time of sign-up in regards to time zone differences.
Space - A Sign-Up Request
E-mail contact: [email protected]
Thank you for your interest in traveling under space available program. Your request for space available registration has been received. You are now registered in our system for space available travel. Please keep your e-mail or fax printout as your confirmation. If you did not provide your SSAN or passport your registration record can be located by your last name. Your record will be updated with your SSAN or passport on the day of travel.
Uniformed service members on active duty MUST be in a leave status or pass to register for space available travel, remain in a leave or pass status while awaiting travel and be in leave or pass status the entire period of travel. DOD civilian employees, when afforded space available privileges MUST be in a leave or non-duty ( i.e. week-end or holiday) status to register for space available travel.
Command Sponsorship letter: if the travel has not been completed within 90 days of the issuance date a new document is required. The letter is valid for one round trip.
All dependents 10 years or older MUST have military I.D.cards. Depending on the destination, active duty military travelers may also require a passport.
Source: CNIC.navy
Photos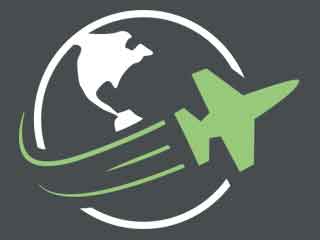 Reviews
There are no reviews yet. Be the first to review Passenger Terminal at NAS Sigonella!