South Severn USNA Outdoor Pool (Gate 8)
Naval Academy –

Baltimore-Annapolis Blvd at Bowyer Rd.

,

Outside USNA Gate 8

,

Annapolis

,

MD

21402
South Severn Pool Phone

Season Pool Passes
USNA Aquatics/Pools Website

Pools Brochure

North Severn Pool (NSA)
Hours Info

Pool open May 24-Sep 1. See Website or Description for Holiday Hours.
MWR Annapolis offers outdoor swimming at the South Severn Outdoor Pool, located across from Gate 8 of the Naval Academy.
The MWR Annapolis Swimming Pools outside of the Naval Academy and NSA Annapolis are open to active duty, retired military, active reservists, current and retired DoD civilian employees (Civil Service and Non-appropriated), family members in all of these categories, USNA Contractors, Midshipmen at the U.S. Naval Academy, Naval Academy Athletic Association Personnel and USNA Alumni Association Personnel. Swim Pool Season Passes for frequent swimmer keep costs affordable and are available at the MWR Rec. Services Bldg. 89, NSA Annapolis, MD 21402-5058. For information, call 410-293-9200.
Season Passes
Passes are sold at the MWR Recreation Services Bldg. #89 (410-293-9200), Monday through Friday at Naval Support Activity Annapolis.
At the Naval Academy South Severn Outdoor Pool outside Gate 8, two lanes are open for Swim for Fitness (lap swimming) from 1130-1230 Tuesdays through Fridays, except Holidays (See priority listing at bottom of page for Free or Fee-based groups)
Photos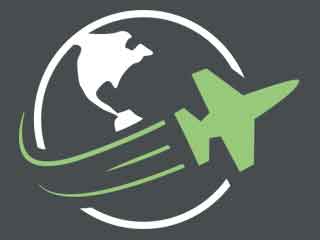 Reviews
This is a wonderful pool facility, clean and safe, with attentive and courteous life guard and management staff. We love coming to this pool!

posted about 4 years ago

I could not disagree more with the following and unfounded comment. Ms. Julie Ball is one of the best pool managers I have ever encountered.. Her attention to detail, safety, and cleanliness of the facility is by far away the best I have ever seen in my 30+ years of working for DoD both stateside and overseas. In my dealings with Ms. Ball is has been nothing but friendly and highly professional. Ms. Ball without a doubt is a credit to the USNA community.

posted almost 5 years ago

Would never go to this pool again! The pool manager (Julie) and the life guards completely suck the joy out of pool recreation. I have never been to a pool with so many ridiculous rules. I'm all for safety but this just crosses into the realm of the obsurd. Save the $4 a person and go somewhere else!

posted about 5 years ago