ID Card Appointments

DEERS/ID Alt Phone
RAPIDS Appointment Scheduler
Hours Info

Closed Holidays
The ID Card Section located on Naval Base San Diego provides DEERS and CAC services as well as issuing ID Cards.
Identification
ALL customers who are age 21 and older must have two (unexpired) forms of ID to receive a new ID card. One must be a state/government issued photo ID
Acceptable Identification Examples
Primary ID Types (Must be unexpired): Military ID, Driver's License, Passport. Secondary ID Types: A second Primary ID or Social Security Card, voter's registration card, Birth Certificate, VA ID or current Student ID with photo.
Changes to your DEERS record
If any changes need to be made to a record, the sponsor must be present or a valid Power of Attorney must be presented each time. Additionally, valid supporting documentation MUST be provided
90 Day Renewal Policy
The policy regarding the timeline for renewing your ID has recently changed. You are now allowed to renew the ID 90 days prior to the expiration date.
ID Card Scanning
All Military Installations have begun scanning ID cards for Base access. If you currently hold an older ID with the SSN printed, it may not scan properly and will be confiscated. Renewal of the ID will then be required.
Dependents without sponsor present
All Dependents without a Sponsor present must have a valid DD Form 1172-2 pre-printed by a DEERS station that has been signed by the Sponsor and a Verifying Official ahead of time. 1172-2 forms can be hand filled but must be notarized and be originals.
RAPIDS Self-Service
DD Form 1172-2 can now be completed online at: www.dmdc.osd.mil/self_service Sponsors with CAC log-in access can digitally sign the 1172-2 and the electronic copy will be available for use in their DEERS record.
Retiree ID Cards
Due to a recent system update, Pre-Medicare Retiree ID cards with a previous "INDEF" end date will now be issued with an expiration date. The front expiration date will now reflect the date of the end of Tricare/Begin date of Tricare for Life.
Lost or Stolen CAC (All Branches)
All military personnel whose CAC card has been stolen must bring a theft report from a Police Station. For lost CAC Cards documentation from sponsoring agency reporting it lost.
Adding children to DEERS
When adding a child to DEERS, the following documents are required: birth cert. & social security card. Stepchild: the marriage cert. is also needed. Illegitimate child: Voluntary Acknowledgement of Paternity is required as well.
Adding Spouse to DEERS
When adding a spouse to DEERS, the sponsor must bring the following documents for their spouse: Marriage Certificate, birth certificate, social security card, & a photo ID.
Full Time College Students
Must present a letter from their school's registrar office stating they are enrolled full time in an accredited college in pursuit of an Associate Degree or higher. Sponsors must also certify on the 1172-2 form they provide over 50% support to the child.
Young Adult Program
As part of the Heath Care reform, there is now a young adult program available for your dependents. For children 21 to 26 who are not married or covered by an employee sponsored health plan. Contact TRICARE for more info.
Cancel /reschedule appointments
Customers will need to know their confirmation number to cancel or reschedule an appointment. Please keep a copy of your appointment confirmation in the event you need to cancel or reschedule your appointment.
Verify Requirements
If the information above does not pertain to your situation, please call the ID Card Office BEFORE arriving to ensure the DoD requirements will be met for your requested DEERS transaction to take place.
Source: RAPIDS
Photos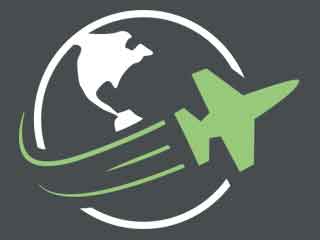 Reviews
I made an appointment over the phone on a Friday for the following Monday. I checked in and was not seen at my appointment time. When I asked after waiting 45 min past my appointment time. I was told that the call in appointments were for walk in appointments. What good is it to make an appointment when it will be a walk in? Not a very friendly atmosphere when this happens!

posted almost 6 years ago

I was very pleased with the scheduling program. Was able to get appointment in less than a week. Once in the 32nd St office, was quickly and professionally assisted by Donny, who had us in and out within 10 mins of our appointment. Twoi issues - security certificate on web site needs fixed, and line for appointments was off to side.so stood in walk in line. Staff worked through the line quickly to get people logged in for assistance. Don't know how long wait, but saw a few people helped.

posted almost 6 years ago

The RAPIDS appointment Scheduler has been down over 2 weeks. Called to make a appt for a new ID (San Diego/North Island) and 2 reps told me it was not their problem. They recommended to come in on a walk-in basis when we know that this process can take 2 hours or even more. Worst answer was the situational awareness that they don't know when the system will come up. Calling them doesn't work because they don't return your phone calls, I tried for the last week daily. Situation is HELPLESS!

posted over 6 years ago

Excellent phone service - gave me all the info I needed to renew my dependent ID card. Awesome staff - friendly and knowledgable. The AF base wouldn't even answer the phone and went home before 4pm. Thanks for the GREAT customer service!

posted over 7 years ago

If you are going to have an appointment scheduler on your site it really should work.

posted about 8 years ago

This place sucks! I came here to get my D.o.D card replaced. The young lady at the ID lab counter is so rude! Who is in charge!? I asked the girl if I could use a pen. She said she only has her pen. I asked is there any pen at all that I can use, and she said not over here! Are you serious? It wouldn't bother me so bad if she had been polite about it. This girl needs hospitality classes! Also, the fire alarm or smoke detector keeps going off! Does no one know how to change the batteries?

posted over 8 years ago