Autoport & NEX Auto Center
Auto Center

Autoport Service
Hours Info

NEX Autoport is closed holidays.
The Naval Station Norfolk Auto Center and NEX Autoport is located at W. D St. and 1st Ave.
NEX Autoport Amenities/Information: This partnership is the first of its kind in the metro area and has enabled the sharing of resources to provide our sailors with several more options when it comes to car repairs. To better service our sailors NEX and MWR now share 15 Bays, seven days a week. In addition to MWR and NEX sharing facility usage, the new partnership provides improved services and opportunities along with a new retail store. Experience first-hand how the "New and Improved" NEX/MWR AutoCenter can help assits with your vehicle repair needs.
Now offering access to Mitchell on demand repair information (via computer), car part order and delivery services, bay reservation options, ability to request assistance from the NEX full service mechanics, general vehicle maintenance services.
Photos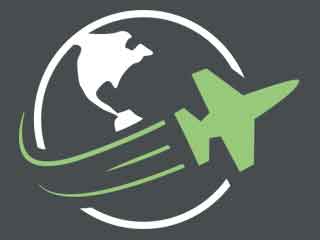 Reviews
Took my vehicle to replace and rotate 2 tires. A lug nut and bolt were broken on one tire which we were told was done when they "put the vehicle in reverse and began to drive" it simply broke. They weren't able to fix same day. So I took the vehicle to a local shop and was told, after inspected, every bolt in every tire was over torqued. So,the way that 1 bolt broke was due to an over torque mistake. The NEX auto center lied "of course" so they wouldn't have to fix their mistake! Be careful!

posted over 2 years ago

Very rude, and couldn't complete simple repairs. I called ahead and they said repairs are first come first serve, after arriving they told me they could not complete the repairs. Would not recommend for actual repair, maybe for the do it your self garage.

posted over 2 years ago

They are definitely rude, and "Come back tomorrow" is the phrase of the day if you want a state Inspection done, even if you're there before they open. It is kind of sad.

posted almost 4 years ago

Apparently rudeness is a job criteria at the front desk! The woman at the font counter should not be providing customer service if they lack the ability to provide it. They are rude, curt, and no help at all. Thanks for nothing. 9/4/2015 last time I'll ever set foot in this facility.

posted over 4 years ago

The Navy Exchange Autoport is extremely professional and helpful. Their commitment to service members is second to none. I have trusted them and will continue to, due to their price-matching policy, and their commitment to giving customers the best possible advice. The team at Naval Station Norfolk will get my business every time. They get it, they're not out to make a buck, they're here to take care of those who serve.

posted over 4 years ago

Excellent place to get your car fixed, and very convenient!

posted over 5 years ago