ID Card Office/DEERS/RAPIDS
RAPIDS Appointment Scheduler Link
Hours Info

Hours are dependent upon number of customers currently awaiting service. Closed on Federal Holidays
ID Card Office/DEERS/RAPIDS at NSA Mid-South Millington. For further details or to make an appointment please use the RAPIDS Appointment Scheduler Link.
***Please note the RAPIDS website will only work if you are willing to continue past the browser security warning***
Please DO NOT GPS address stated. GPS Navy Federal Credit Union, Millington TN instead of the address listed to get routed to the base entrance. Once through the gate, take the second left onto Intrepid. You will see Bldg 456 (ID office) on your left.
RECENT CHANGE: Identification Requirements
ALL Sponsors, Spouses, and Dependent Children OVER 18 must have two UNEXPIRED forms of ID to receive a new ID card. One must be a state/government issued photo ID.
IDs no longer acceptable
Due to recent system upgrade, ID card offices can no longer accept the following: Student ID, Expired IDs, Veterans Identification Card (VIC). Note: Concealed Weapons Permits are not acceptable.
Acceptable Identification Examples
Primary: Military ID, Driver's License, Passport. Secondary: A second Primary ID or Social Security Card, voter's registration card, Birth Certificate, or Veterans Health Identification Card (VHIC). All must be unexpired with the exception of the DoD ID.
Changes to your DEERS record
If any changes need to be made to a record, the sponsor must be present or a valid Power of Attorney must be presented each time. Additionally, valid supporting documentation MUST be provided.
90 Day Renewal Policy
The policy regarding the timeline for renewing your ID has recently changed. You are now allowed to renew the ID 90 days prior to the expiration date.
ID Card Scanning
All Military Installations have begun scanning ID cards for base access. If you currently hold an older ID with the SSN printed, it may not scan properly and will be confiscated. Renewal of the ID will then be required.
Dependents Without Sponsor Present
All Dependents without a Sponsor present must have a valid DD Form 1172-2 pre-printed by a DEERS station that has been signed by the Sponsor and a Verifying Official ahead of time. 1172-2 forms can be hand filled but must be notarized and be originals.
ID Card Office Online
DD Form 1172-2 can now be completed online at: https://www.dmdc.osd.mil/milconnect Sponsors with CAC or DS log-in access can digitally sign the 1172-2 and the electronic copy will be available for use in their DEERS record.
Retiree ID Cards
Due to a recent system update, Pre-Medicare Retiree ID cards with a previous "INDEF" end date will now be issued with an expiration date. The front expiration date will now reflect the date of the end of Tricare/Begin date of Tricare for life.
Lost or Stolen CAC (All Branches)
All Military personnel whose CAC card has been stolen must bring a theft report from a Police Station. For lost CAC Cards documentation from sponsoring agency reporting it lost.
Adding children to DEERS
Child enrollment required documents: birth cert. & social security card. Stepchild: the marriage cert. is also needed. Illegitimate child: Voluntary Acknowledgement of Paternity or Judicial Determination of Paternity is required as well.
Adding Spouse to DEERS
When adding a spouse to DEERS, the sponsor must bring the following documents for their spouse: Marriage Certificate, Birth Certificate, Social Security Card, & a Photo ID.
Source: RAPIDS
Photos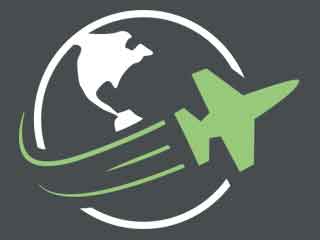 Reviews
On Oct 24th, Breanne was very helpful. Was very knowledgeable and respectful. She kept myself and others up to date on a DEER's outage , and when the system came up she called me right in. Took care of my needs 100%. Outstanding "Customer" service! Thank you Breanne. Major D.R., USAF (ANG) Ret.

posted almost 5 years ago

I am a disabled veteran of both the US Army and the US Navy. I have been to the ID Office in Millington, NSA Mid-South twice now. Each time I was taken care of promptly and everyone I have seen in this office was courteous and showed the desire to help all of the folks in the waiting room. They represent themselves and the US Navy in an exemplary manner. Thank you for the respect and kindness.

posted almost 5 years ago

Every time we have called no one has ever answered. Even at different times of the day it always goes to voicemail .

posted over 6 years ago

These people never answer their phones or you get a voicemail constantly. I notice when going there there is always a conversation going on with other employees on cell phones or something else. While they're waiting for hints to process can't they even pick up the phone for a minute?

posted about 7 years ago

Have never had a problem at this branch, they have great customer service. Hershel

posted over 7 years ago

I got my new ID card on Tuesday. The young woman that helped me was extremely helpful, courteous and professional. You are very fortunate to have her working there. Katherine L. Drouin

posted over 8 years ago