Intramural Sports/N-82 Gym
Intramural Sports/N-82 Gym Website
Hours Info

Mon-Fri 0600-0900 & 1100-1300, Closed Sat & Sun
Intramural Sports/N-82 Gym at NSA Mid-South (Millington) provides the population of NSA Mid-South with a wide variety of programming opportunities that effectively meet the diverse recreational needs of the base and ensure fleet and family readiness by encouraging participant safety, physical activity, command participation, camaraderie, sportsmanship, healthy competition, and athletic skills development.
VISION
To be viewed as one of the premier MWR sports programs in the Navy by providing dynamic and cost-effective programming, developing and maintaining world-class recreational facilities, recruiting and training top-notch recreation professionals, and keeping the needs of the base at the forefront of the department's programs and philosophies.
CAPTAIN'S CUP
The Intramural Sports program revolves around the Captain's Cup. Throughout the year, tenant commands will compete amongst themselves in Intramural Sports leagues and events to accrue points towards winning the trophy at the end of the year. This is a highly sought-after award and it is viewed as a very prestigious accomplishment on base. The Captain's Cup Presentation Event is an annual recognition luncheon that recaps the successes of the year's programs and crowns the Captain's Cup Champions. Also included in the event are the NSA Mid-South Military Athlete of the Year award presentations, as well as the trophy presentation for the annual Army vs. Navy Flag Football Face-Off. Intramural Sports programs include:
CAPTAIN'S CUP LEAGUES
Basketball - January-March
Flag Football - August-November
Kickball - May-July
Racquetball - May-July
Softball - August-November
Ultimate - May-July
Volleyball - January-March
Wallyball - August-November
SPECIAL EVENTS
Army vs. Navy Flag Football Face-Off - December (Based on NCAA Army/Navy game schedule)
Dusk-til-Dawn Softball Tournament - November
Captain's Cup Presentation Event - February
** Program dates are estimates and subject to change. See league marketing for official dates.
The Intramural Sports program at NSA Mid-South continues to improve and grow as a dynamic, effective and enjoyable operation for the population of the base. Participants regularly express their appreciation and enthusiasm for all leagues, as well as provide input on future programming ideas. It is a very collaborative program, keeping the needs of the sailors at the forefront of all future planning and implementation strategies. At NSA Mid-South Sports, we embrace the one team, one fight mentality to the fullest and place participant safety and sportsmanship above all else. We strive to offer a varied calendar of programs and activities that meet the needs of NSA Mid-South as effectively as possible. We are proud to be a part of this installation and we hope you all take advantage of the fantastic opportunities offered by your local NSA Mid-South MWR department!
Source: Mid South MWR Website
Photos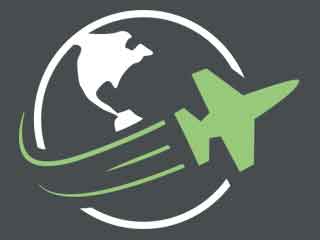 Reviews
There are no reviews yet. Be the first to review Intramural Sports/N-82 Gym at NSA Mid-South (Millington)!