Joe Dugger Fitness Center
Joe Dugger Fitness Center Phone
Joe Dugger Fitness Center Website
The Joe Dugger Fitness Center (JDFC) at NSA Mid-South (Millington) has ellipticals, treadmills, stationary bikes, recumbent bikes, and Stairmasters. We also have LifeFitness Strength Series and Hammer Strength equipment as well as free weights. You can bring your own equipment or check-out some from our friendly front-desk staff. Both our men's and women's locker rooms include a sauna, steam room, and several shower stalls. BRING YOUR OWN LOCK
* Racquetball courts.
* Personal training services
* Massage Therapy
* Family Fitness Room
* Splash Park
* Outdoor Basketball Courts
The Joe Dugger Fitness Center is free of charge to all active duty, retirees, dependents, DoD civilians and select reserves.
Patrons 18 and over may sponsor a guest (15 or older) into the Fitness Center for a daily fee ($4.)
NSA Mid-South Contractors monthly Fee - $25 Monthly Fee, $250 Yearly Fee
NSA Mid-South Contractors daily Fee
All transactions are processed at the Joe Dugger Fitness Center.
PERSONAL TRAINING SERVICES AND MICROFIT FITNESS EVALUATION SYSTEM
Our staff of fitness professionals can assist you with a baseball fitness assessment using MicroFIT fitness evaluation system. Tests include resting blood pressure and heart rate, body composition, flexibility, muscular strength, and aerobic fitness. Immediately following the evaluation you receive a printout and a qualified professional is there to explain the results! Fitness Assessments are FREE to Active Duty & Reservists and $20 for other patrons
POLICIES AND PROCEDURES
All patrons entering an MWR Fitness facility must show a valid ID card that grants them access to MWR facilities. Authorized ID cards include Active Duty, Reservist and DoD CAC, Retiree ID, and Dependent ID. The only patrons exempted from showing their ID card are military personnel in their uniform of the day or official Navy PTU uniform.
Any patron without an authorized ID card is considered a guest and must abide by the facility guest policy. They must be accompanied by an authorized ID card holder at all times and pay the $4/day guest fee to gain access. Any attempt to enter the facility without showing an authorized ID card or paying the guest fee is considered trespassing and will result in security notification.
Authorized patrons are Active Duty, Reservists, Retirees, and their dependents, civil employees, Millington Police and Fire Department employees. Dependents are guests of their sponsor. Authorized patrons age 18 and above may sponsor a limit of 3 guests. All guests must pay a $4.00 guest fee and must stay with their sponsor at all times.
Minimum age on fitness floor without supervision is 15 years.
Patrons between ages 10 and 14 must go through an orientation of fitness equipment with a parent or legal guardian. The youth may then workout supervised by an authorized parent or legal guardian at all times.
Youth 15 and old may use the fitness facility without a parent or guardian with a valid membership card.
Joe Dugger Fitness Center is a smoke-free environment. Thank you for your cooperation.
Pushing, shoving, hitting, kicking, horseplay or any other unsafe behaviors will not be tolerated
Possession of a weapon of any form, or the possession or use of illegal drugs will not be tolerated.
Vandalism of facilities, or leaving graffiti on walls will not be tolerated.
The fitness staff is not responsible for personal items. Lockers are available for storage of valuables. Lockers are subject to search by security at any time.
This is a family-oriented environment, please be respectful to others. Fitness staff reserves the right to prohibit unsafe and offensive behavior. Patrons who do not abide by the rules or pose a safety concern may be requested to leave the facility until further action is taken and deemed appropriate.
Please bring your own lock. Locker keys are not provided.
WET AND DRY SAUNA
Limit yourself to 10-minutes
Please shower before using
Allow 5-minutes after exercising before entering
Temperature is kept between 170-180 degrees for Dry and 100-110 degrees for Wet
Saunas will be secured 1-hour before closing for cleaning
Food an beverages are prohibited in saunas
No exercise or plastic/rubber suits are allowed in the saunas
No patron under 16 is permitted in the sauna, effective
Source: Mid South MWR Website
Photos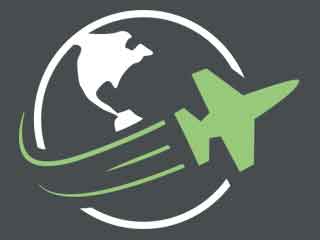 Reviews
Medium size gym. Open from 0500-2200. Have steam room and sauna. As well as many options for workout equipment. They also offer classes (yoga, Zumba, ect.) very friendly.

posted about 4 years ago