Reservations Line

NAVY Bed Reservations Line
Reservations Website

Navy Getaways Midway RV Park Website
Hours Info

Front desk is operated from 1100-2100 M-F, 1400-2100 Sat and Sun and 1400-1900 on Holidays.
Midway RV Park – A Beautiful campground with 48 RV sites The Park is conveniently located a short walk from the Commissary and NEX on the south side of Navy Mid-South. Patrons wishing to use this facility must have Military ID to access the park, which is situated within the perimeter of the base security fence. Call to reserve space or stop by the Central Reservation Center. Additional information about the base and MWR programs will be provided during check-in.
Gate Information:
Navy Road Gate is open 24 hours per day. GPS coordinates 35.339321, -89.877614
Singleton (South) Gate is open 0600-1800 Monday thru Friday, closed on weekends and holidays. GPS coordinates 35.32960, -89.86471
Driving directions:
To the South Gate: From US-51 turn East on TN-385 (Note: TN-385 is 1 mile south of Navy Road.) and go 2.7 miles to TN-204 exit (Naval Support Activity exit). Turn left and go .4 miles to South Gate. Once through South Gate go .4 miles to Polaris Drive (Commissary will be on your right). Turn right on Polaris and go .2 miles to Midway Avenue and turn right into the RV Park.
To the Navy Road Gate: From US-51, turn East on Navy Road and drive 2 miles to the NSA Mid-South gate and turn right. Once inside the gate, make the first left onto Essex St. and go all the way to the stop sign and turn right onto Singleton Ave. Drive .5 miles to Polaris Drive. and turn left. Drive .2 miles and the RV Park is on the right.
Slot descriptions:
* 48 regular full hook up E(110,220v/30A/50A),W,S
* There's plenty of space between sites
* Concrete back-in pads
Camp Host: Camp Host is located in campsite No. 5 in the RV Park. If after hours pick up a check-in guide from the mailbox at the park entrance, find an open spot and check in the following day.
Season: Year round.
Authorized Users: Active Duty, National Guard, Reservists, Retired, 100% DAV.
Active duty and Reservists may make a reservation one year in advance, all others is 6 months in advance.
Internet Access: Free Internet.
Pet Information: Usual leash and clean-up rules apply to campground.
Facilities: Commissary, Exchange, Gas, Fitness Center, Dump, Recreation Center, Information Tickets and Travel Office, Showers and free laundry.
Source: Navy MWR MidSouth Website
Photos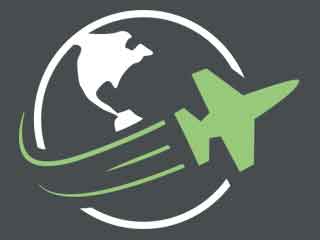 Reviews
There are no reviews yet. Be the first to review Midway RV Park at NSA Mid-South (Millington)!