Main Pharmacy Phone

Refill Request Line
Hours Info

Closed All Federal Holidays;
The Pharmacy Annex at MSA Mid-South (Millington) is located at the Navy Exchange.
PRESCRIPTIONS MUST BE TURNED IN 30 MINUTES BEFORE CLOSING
Pharmacy services are available to all Active Duty service members, military retirees, spouses and dependents who are enrolled in DEERS and are holding a valid Uniformed Services Identification card. Prescriptions from civilian providers may be filled at this facility.
Refill Procedures:
The NBHC Pharmacy's refills are processed by the NH Pensacola. Therefore, all patients are required to request refills via the Toll Free Refill Request Line or the Internet Refill Request Website. Walk-in refills will not be processed by the NBHC Pharmacy. Refill requests generally take 4 working days for processing. Please note that weekends and holidays are not work days. (See schedule below.) Refills should be picked up from the Main Pharmacy within 14 days from the date requested. After 14 days, the refills are returned to NH Pensacola unless the NBHC Pharmacy is notified otherwise by the patient.
PLEASE SEE THE NBHC PHARMACY WEBSITE LINK FOR REFILL REQUEST DELIVERY TIME CHART.
Prescription Guidelines:
- All new prescriptions must contain the following information for processing:
Patient's name (must read the same as on their military I.D card)
Date the prescription was written
Specific directions (for all meds, including insulin supplies) - Directions must be clear. "As Directed" only is not acceptable.
Quantity to dispense
Prescriber's signature (Controlled medication prescriptions with stamped signatures will not be accepted.)
Prescriber's DEA number (for controlled medications)
- Only original prescriptions are accepted. Photocopies, faxed or telephoned prescriptions, or transfer prescriptions from civilian pharmacies will not be accepted.
- The pharmacy will not fill walk-in refills.
- A valid Uniformed Service Identification Card must be shown to utilize pharmacy privileges. Patients can renew expired ID cards at the local Personnel Support Detachment.
- No patient under the age of 16 is authorized to pick up medications without being accompanied by an adult.
- Calls are not made to physicians' offices for prescription changes.
- Prescriptions can be written for up to a three month supply with three refills for chronic maintenance medications, excluding controlled medications. Quantity restrictions may apply.
- Schedule II medication prescriptions (Percocet, Ritalin, etc.) must be turned in to the pharmacy within 30 days from the date written.

Source: med.navy
Photos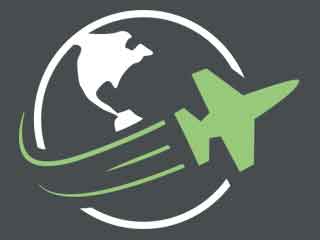 Reviews
Trying to call in to have scripts activated is next to impossible. The phone rings, but nobody will answer it. The kiosk system leaves a lot to be desired

posted over 1 year ago

Since implementing the KIOSK this pharmacy has went from being well run to the worst. Stand in line for a ticket, then wait forever for your ticket to be called, then wait even longer for them to call you again when your script if filled if they have your meds. If they don't have them they tell you to call them in a few days as they might get them in, then they don't even answer the phone.

posted over 1 year ago

I have been her only a few times - just one issue. Stand in line & get a number at drop off. When you are called you stand in line again, rather than going to the pick up window, as at other pharmacies. If I not there when they called me, I can see getting in line. If you call in you just get straight in line - ok that makes sense to me . With all of that said what is the purpose of getting a number if I just have to stand in line again, I mean they estimate the fill time for you so...

posted almost 2 years ago