Child Development Center
Patrick AFB –

1030 School Ave.

,

Bldg 1000

,

Patrick AFB

,

FL

32925
Hours Info

Closed Federal holidays
Child Development Center at Patrick AFB provides centered-based care to children 6 weeks to 5 years of age of active duty military personnel, DoD civilians (APF or NAF), reservists on active duty orders or during inactive duty training, and DoD contractors, non DoD Contractors, Department of State employees, retirees and anyone with base access.
They are committed to providing the best developmental experiences for all children. The curriculum is designed to meet the cognitive, social, emotional, and physical needs of children by using developmentally age-appropriate activities. They are nationally accredited through the National Association for the Education of Young Children.
The staff is carefully selected on the basis of educational background, experience, and ability to meet the individual needs of the children in our program. They strive to ensure the best possible care is available to your child. Additionally, all of the staff is certified in Pediatric First Aid and Infant/Child CPR.
PRIORITY ENROLLMENT
In the event of a waiting list, active duty and civilian employed parents are given higher priority than other groups. A policy has been established to terminate the enrollment of children in families where the spouse is no longer employed or a full- time student. Parents have 60 days from the enrollment date to begin working or going to school to maintain their child's enrollment. A two-week written notice will be given to the parent whose child's slot is needed for a higher priority family.
TYPES OF PROGRAMS OFFERED
FULL-DAY CARE/WEEKLY CARE
Meets the needs of parents working or in school on a full-time basis. Parents using for full-time care have a contract with the CDC so they are ensured a child care slot as long as they remain in full-time work or school status. The CDC participates in the USDA Food Program and children are served a nutritious breakfast, lunch, and snacks throughout the day.
HOURLY CARE
Meets the needs of parents requiring short-term child care services on an intermittent basis when slots are available. Parents can make reservations two weeks in advance up until the same day. If space is not available when you call, you will be placed on a waiting list and our staff will notify you if space becomes available. Cost is only $4 per hour and includes all meals and snacks.
CDC Age Groups:
Infant care (6 weeks – 12 months)
Our goal is to provide high-quality, individualized, responsive and stimulating experiences. By providing a child-friendly environment, loving and responsive infant teachers and individualized experiences we are promoting your child's development and learning. Parents will receive daily reports regarding their infant's day and an individualized portfolio will be maintained tracking each infant's development.
Pre-toddler care (12 months - 24 months)
Our goal is to provide a high-quality learning environment that builds on the child's experiences and strengths. The program has been designed to develop a sense of awareness in the areas of color, sound, textures, and feelings. The curriculum prepares the children towards their first step of independence before going into the Toddler program. Parents will receive daily reports regarding their child's day and an individualized portfolio will be maintained tracking his/her development.
Toddler care (2 – 3 years)
Your child will enjoy safe and protective surroundings to explore and develop new abilities. Self help skills such as toilet training; dressing, eating, and hand washing are important parts of this program. Art, music, finger-painting, sand and water play, exercise, and imaginative play are also a part of this program. Your child's participation in these activities increases vocabulary and language skills and develops fine and gross motor skills.
Pre-school care (3 – 5 years)
Your child will experience the joy of self-expression through music, art, movement, and more. Cognitive skills are learned through intentional play and hands on learning. Emphasis is placed on learning to share with friends, developing self help skills, understanding and controlling emotions, and respect for others.
Children with Special Needs
Children who have been identified with a special need(s) are provided services when reasonable accommodations can be met.
Source: CDC Website
Photos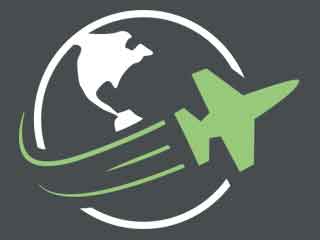 Reviews
There are no reviews yet. Be the first to review Child Development Center at Patrick AFB!