Youth Development

School Age Center Phone
Youth Programs Website

Military Child Care
Hours Info

See information section
MEMBERSHIP
Did you know that membership at the Youth Center is only $40 a year? Benefits include no fee walk-in every day after school for ages 9 and up, hang out, socialize, play sports, do homework, use computer room, get a healthy snack from the snack bar, use the outdoor court, participate in 4-H and Boys & Girls Club activities, leadership clubs, and much more! Members enjoy lower prices on special events, field trips and dance classes! Join today!
Youth Programs at Patrick AFB offers:
YOUTH CLUBS
S.M.A.R.T GIRLS CLUB: Tuesdays at 1600 for girls age 9 - 17
PASSPORT "2" MANHOOD CLUB: Tuesdays at 1630 for boys age 9 - 17
CREATIVE COOKING CLUB: Wednesdays at 1530 for youth age 9 - 17
SEWING CLUB: Wednesdays at 1600 for youth age 9 - 17
ARTS & CRAFTS CLUB: Thursdays at 1500 for youth age 9 - 17
TORCH CLUB: Thursdays at 1600 for youth ages 11 - 13
ULTIMATE TEEN KEYSTONE CLUB: Fridays at 1700 for youth ages 13 - 18
SCHOOL AGE CARE (SAC) PROGRAM
SAC offers before & after School Care enrollments, ages K thru 6th grade. Transportation to and from is provided for the following schools; Holland, Sea Park and Roosevelt Elementary schools. Care is available through the school year during winter and spring break holidays & teacher in-service days.
YOUTH SPONSORSHIP PROGRAM
Are you headed to the Space Coast area? Are you already here and wondering what there is to do in this location? Will you be moving to another base? The Patrick Youth Sponsorship Program can make your stay even better. They will match you with a youth sponsor to make your transition smoother. Youth sponsors are matched to youth according to their gender, age and interests. They also focus on supporting peer-to-peer connections in this program and helping to make them at other Youth Programs. Join them for Youth Newcomer's the first Friday of every month from 1700-1800. Please come out to learn more about our programs and how you can become involved in all the great activities! Contact them at 321-494-3006 or 321-494-3153 to request a youth sponsor or to become a youth sponsor in this program.
YOUTH SPORTS
Running Club Mondays, 1500 in the Gym! Make running fun while emphasizing good techniques and character.
Basketball Skills Challenge, Fridays 1530 in the Gym! Enjoy some open time with family and friends on the basketball court! Parents, pick up your child and enjoy a little one-on-one time on the court!
Triple Play Challenge, Wednesdays 1530 in the Gym
FITNESS CLUBS
Workshops are held at 1500 for SAC and 4 pm for YD in the Gym. Learn good techniques and build character.
Mondays: Football Skills
Tuesdays: Running Club
Wednesdays: Random Play
Thursdays: Get Fit
Fridays: Basketball
Source: Youth Programs Website
Photos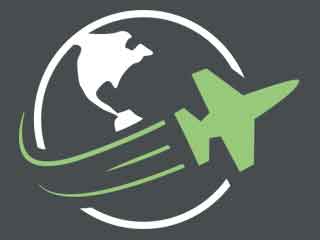 Reviews
There are no reviews yet. Be the first to review Youth Programs at Patrick AFB!