Judge Advocate Office
Peterson AFB –

135 Dover St, Suite 1055

,

Peterson AFB

,

CO

80914
AF Legal Assistance Website

JA Office Website
Hours Info

Notary and POA Hours listed: Closed Mon-Wed & Fri 1200-1300, Thurs 1000-1300; Legal Assistance Hours: Appointment only-Mon Afternoons, Tues mornings, Wednesday Walk-ins (No Will Preparation During Walk-ins) 0800-0900
The Judge Advocate Office at Peterson AFB provides legal advice and support to the 21st Space Wing Commander, unit commanders, and staff agencies in the areas of military justice, adverse administrative actions and ethics, civil, operations, environmental, labor and contract law. The office also provides preventive law, legal assistance and tax service to military members, retirees, and family members, and is responsible for all claims for and against the government.
Powers of Attorney
Military members are often called away from home on short notice. In such a circumstance, the proper power of attorney can provide someone with the authority to act on your behalf and to administer your personal affairs. Your attorney-in-fact may act on your behalf in handling business, personal, or legal matters. There are three types of powers of attorney: general, special, and medical (health care).
There is no law or regulation specifying when you must give another your power of attorney. But another person cannot normally act for you in business or legal matters without receiving your power of attorney. Thus, if you will be unable to act for yourself due to an assignment or a TDY, you should consider using a power of attorney.
General Powers of Attorney
A general power of attorney gives your agent the right to conduct financial and legal affairs on your behalf, including the right to obligate you in a variety of transactions (e.g. buy and sell property, liquidate bank accounts, and purchase items on credit.) Actions done under authority of a general power of attorney are treated as if you actually made the transaction.
There are two important factors you should consider before you get a general power of attorney.
·First, there is no legal requirement that anyone recognize a power of attorney. Merely because your agent has your power of attorney does not mean that all businesses will allow your agent to act on your behalf.
·Second, even if the general power of attorney is accepted, your agent may obligate you in a way you never intended and for which you will be held accountable. The general power of attorney is very powerful and should be used sparingly.
Special Powers of Attorney
A special power of attorney is a limited power of attorney that only provides your agent the right to act for you to accomplish some specific purpose.
Examples include, but are not limited to:
·registering or selling your automobile or house,
·paying your taxes,
·shipping your household goods,
·obtaining medical care for your children, and
·cashing checks.
Medical Power of Attorney
A medical power of attorney authorizes another to make medical decisions for you when you are unable to make decisions for yourself, including the decision not to receive or continue artificial life support when there is no reasonable expectation of recovery.
Revoking a Power of Attorney
A power of attorney is automatically revoked when: (1) you die, (2) the termination date specified in the document arrives, or (3) you affirmatively revoke or terminate the power of attorney and thus your agent's powers.
To prevent misuse of a previously granted power of attorney you will need to destroy all copies of the document, including any copies held by the agent. Notice of revocation should also be provided to your creditors. Limit the period that the power of attorney is in effect to the absolute minimum necessary to accomplish the task. Except in very unusual circumstances, no power of attorney should be granted for more than one year.
Last Will & Testament
Wills are prepared, on Monday afternoons and Tuesday mornings by appointment. To get a will prepared, first go to the AF Legal Assistance Website to complete a will worksheet.
If you are married, separate worksheets should be completed for each spouse. Once you have completed your worksheet(s) call 719-556-4871 to make an appointment to get your will prepared.
Will Executions (the ceremony for signing the will) will take place once your attorney has prepared the will and you've had a chance to review it. Please allow yourself ample time for the entire process. Individuals should allow a minimum of one hour and couples should allow a minimum of one and a half (1.5) hours.
Living Wills
A living will is a document that contains your instructions to your doctor about whether you do or do not want life-sustaining or life-prolonging treatment if you are terminally ill, in a persistent vegative state or near death. Living wills can be prepared at the same time as your will.
Source: 21st Space Wing Legal Office Website
Photos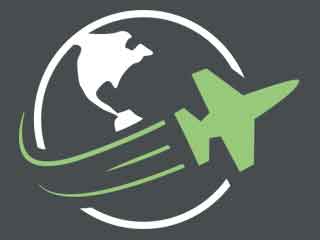 Reviews
There are no reviews yet. Be the first to review Judge Advocate Office at Peterson AFB!