Redstone Lanes Bowling Center
Redstone Lanes Bowling Center
Redstone Arsenal FMWR Website
Hours Info

See description section for detailed hours information.
Redstone Lanes Bowling Center has many different types of bowlers from the casual, to the intermediate, or advanced. Choose from one of our many great programs to meet your specific needs, including leagues, special events, tournaments, or lessons to brush up on your skills. Bring the family in on Sunday's and enjoy Family Day including two hours of bowling, pizza, and refreshments. Any way you look at it, you can't go wrong by selecting Redstone Lanes as your family bowling destination.
Redstone Lanes features 32 lanes with AMF featured equiment with automatic scoring and Xli pinsetters, and a 4 lane private party room where you can host any type of party or team building event for up to 40 people. Families can enjoy the individual automated bumper option which allows the family to bowl on the same lane with the bumpers only up for the kids that need them. Rock-N-Bowl at Redstone Lanes on select Saturday nights. All you can bowl for three hours, while enjoying great music and cosmic light show. Please call ahead for dates when Rock-N-Bowl is available.
Redstone Lanes Pro Shop provides a full service pro shop to meet all your bowling needs!
Regular Hours:
Monday-Thursday 10:30 a.m. - 8:30 p.m.
Friday 10:30 a.m. - 11:30 p.m.
Saturday 12 p.m. - 11 p.m.
Sunday 3 p.m. - 9 p.m.
Summer Hours:
Monday 10:30 a.m. - 1:30 p.m.
Tuesday-Thursday 10:30 a.m. - 8 p.m.
Friday 10:30 a.m. - 10 p.m.
Saturday 12 p.m. - 10 p.m.
Sunday 3 p.m. - 9 p.m.
Located inside Redstone Lanes Bowling Center is Brooklyn's Sports Bar, a place to relax and have fun. Grab your friends and come shoot pool or watch your favorite sporting event on one or our many televisions. Enjoy a tasty mixed beverage by one of our bartenders or have them pour you an ice cold draft from one of the ten taps available.
Strike Zone Restaurant features the always popular Pizza Buffet Monday thru Friday from 10:30 a.m. to 1:00 p.m. You can change things up by selecting one of our great combos or choose from a large selection of other delicious food options. Even if you're in a hurry, Strike Zone has something for everyone.
Source: Redstone MWR Website
Photos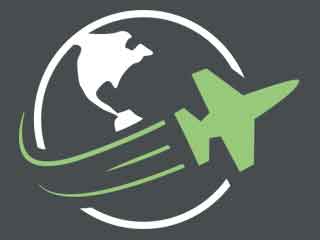 Reviews
There are no reviews yet. Be the first to review Redstone Lanes Bowling Center at Redstone Arsenal!