Airman and Family Readiness Center
Tyndall AFB –

500 Minnesota Ave

,

Tyndall AFB

,

FL

32403
Airman and Family Readiness Center Phone
Airman and Family Readiness Center Facebook Page

325 FSS AFRC Website
Airman and Family Readiness Center at Tyndall AFB provides Financial Education and Assistance through a variety of programs and services, ranging from loan assistance, education, financial counseling, and debt repair assistance.
Relocation Assistance Program offers inbound and outbound services for military families. It also offers information on websites or other resources to assist relocating personnel and families.
www.militaryhomefront.dod.mil
The Airman's Attic offers Airmen and their families a place to pick up household items, clothes, and toys for children -- free of charge. The facility, located next to Airman and Family Readiness is run by volunteers .
Loan Closet: While you wait for your household goods (or after they've been packed for departure) we're happy to loan pots and pans, dishes, irons, car seats, futons, and more (ALL FREE OF CHARGE!). Length of loan varies, depending on status (PCS or TDY). Two-week guest loans are available to military, retired military, and Tyndall civilian employees
Volunteer Program can assist in matching volunteers with volunteer opportunities and provides incentive and recognition for base volunteers.
Source: Airman & Family Readiness Facebook Page
Family Life Education offers educational programs to help family members navigate the military system, provides education and services to promote healthy marriages, offers parenting information, and provides information on a variety of topics such as elder care and stress management.
Military Family Life Consultant Program: A Military Family Life Consultant can provide anonymous, confidential support to you and your family. The can provide solution focused counseling regarding issues resulting from deployment, reunions, reintegration and other times of change including:
Marriage and Relationship Issues
Family Issues
Stress and Anxiety
Depression
Grief and Loss
Anger management
Parent and child communication
Contact your local Military Family Life Consultant at 850-896-5522.
Transition Assistance Program and Spouse Employment services help people prepare for the job search process and offer an employment resource area that lists thousand of employment opportunities along with information on interviewing and other job search strategies.
Family Readiness programs provide pre-deployment information, support programs for families, and reunion and reintegration information
Photos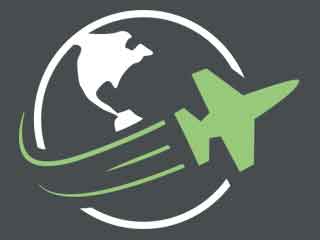 Reviews
There are no reviews yet. Be the first to review Airman and Family Readiness Center at Tyndall AFB!