Hours Info

Holidays: 1200-2130
The Fitness Center at ATC Mobile includes a cardiovascular room equipped with treadmills, stationary bikes, elliptical machines, steppers and rowers and a weight room with free weights and Hammer Strength machines and one with Cybex and Nautilus weight machines. They have spacious locker rooms and shower facilities. The primary purpose of the ATC Fitness Center is to promote fitness, military readiness and enhance aviation training.
Children under 12 years old are not permitted in the Fitness Center. Children 13-17 must be actively supervised by a parent or legal guardian. Active duty, retirees and their spouses may sponsor one guest. ATC civilian employees may sponsor one guest. Other MWR patrons do not have guest sponsor privileges.
Active duty and ATC civilian employees have priority use of the Fitness Center from 1030-1330 Monday-Friday. Other patrons should schedule workouts outside these hours.
BASKETBALL COURT
The basketball court is available for use by all authorized personnel. There is no fee assessed for the use of the courts. Courts are used on a first come first served basis.
TENNIS COURTS
There are four lighted tennis courts available for the use of all patrons. No reservations are needed or accepted for this facility. Light switches are on the center posts in each court. Please remember to turn off the lights when leaving. A phone is located near the entrance of the large court for emergency use only.
RACQUETBALL COURT
There are two indoor racquet ball courts located at ATC. They are available for use by all available patrons. Patrons are reminded that NO black soles shoes are permitted in the court. Court shoes are to be carried into the facility, not worn in.
THE USE OF EYE PROTECTION IS MANDATORY
VOLLEYBALL COURTS
There are two volleyball courts available for use. The court at Walter's Park, which does require prior authorization of the MWR branch, and the sand court located in front of the basketball court on the main base. No prior authorization is required to utilize the volleyball court on the main base, nor is any charge affixed to the use of this court. Courts are used on a first come first served basis.
POOL FACILITY
A 25 meter swimming pool with a picnic area and pavillion is open for authorized patron use from May to September. A small daily fee is charged for all users with the exception of active duty patrons. Discounted seasonal passes may be purchased at the MWR office. This area is available for rental for private parties during the open season. For specific details, please contact the MWR office. Please note that due to space limitations, there is a 50 person limit for the pool picnic area.
RUNNING TRAIL
A fitness, jogging, and bike trail is located in Walter's Park. Access may be gained to the trail from the area behind the Racquet Ball courts on the main section of the base.
HANDBALL COURTS
Two unlit courts are available to all patrons. No reservations are needed or accepted and, there is no fee assessed for the use of this facility.
BASEBALL FIELD (Walters Park)
Source: Forcecom ATC Mobile Website
Photos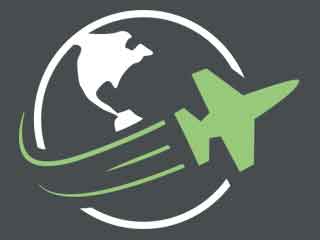 Reviews
There are no reviews yet. Be the first to review Fitness Center at USCG ATC Mobile!