USAG ATC Medical Clinic Website
Hours Info

Closed for lunch between 1130-1300.
The ATC Mobile Medical / Dental Clinic provides primary care services for active duty, military retirees (limited services), and family members (space available) by appointment. The clinic staff performs the duties of the Primary Care Manager (PCM) for all active duty members in the Mobile area. All active duty personnel must check in with the clinic for TRICARE registration as part of the check in process with your unit.
This clinic is not part of the TRICARE network for dependents (TRICARE PRIME). Family members of active duty members electing to use TRICARE Standard and TRICARE Plus are eligible for care. Visits for active duty dependents using TRICARE Standard are by appointment only and on space available basis only.
Services provided to Retired members: Pharmacy services, limited dental services, and Eyeglasses (Limited selection).
The USAG ATC Medical Clinic is devoted to seeing active duty personnel for acute medical issues on the same day an appointment is scheduled. This means that if a patient calls for an appointment at 0630, they can be assured either a same day appointment or referred to Urgent care. Requests for care after 0915 will be triaged accordingly and will depend on the availability of same day appointments and the nature of the patient's request.
In general, patients will be unable to book future appointments except for those designated for follow up by the clinic's physicians and for physicals. The focus of this approach is "doing today's work today."
1. Acute appointments are for non-urgent issues and new problems and open up within a 24 hour window (i.e., call at 0630 morning of illness to request same day appointment.)
2. Please be explicit when stating the reason you want to be seen. Do not state that you are merely "sick," state the reason, such as "back pain for two weeks" or "sore throat." This helps us prepare for your visit.
3. Routine appointments are for non-urgent issues and new problems, such as medication refills, new medical issues you want to be seen for that are not urgent, up chits, et al.
4. Only active duty personnel enrolled to the clinic can register and book appointments. Non-active duty personnel and active duty personnel who have not enrolled to the clinic yet will not be able to register for appointments.
5. Retired/Dependents are not routinely seen in this clinic, are scheduled based upon availability.
Source: USCG Website
Photos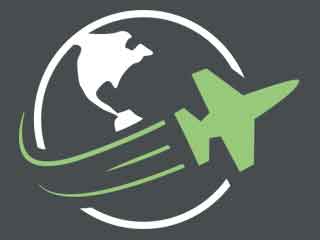 Reviews
There are no reviews yet. Be the first to review Medical Clinic at USCG ATC Mobile!