Kodiak Boat House Website
Hours Info

Boat Rentals available Friday - Monday only
The MWR Boat House at USCG Base Kodiak is located on the water near the Commissary and Fitness Center.
Boat Slip applications are available below for eligible MWR patrons.
Come enjoy the best fishing and crabbing in the world!
Available for rent are 23' Pacific Skiffs with cabins and 28' Aluminum Chamber Boats (season and weather dependent)
"A" Frame Truck Campers
13' and 16' Scamp camping trailers for rent
Bait, tackle, downriggers, fishing poles and trolling motor's
A commercial vacuum processor for fish and game
A crab cooker available for use down by the docks
12' inflatable raft rentals
Boat reservations can be made 10 days in advance.
Patrons must be MWR Eligible to use the facility and its equipment.
2015 Boathouse Updates
Boat rentals remain the same at $15 an hour, $45 minumum, $100 maximum. Rent our 23' five times and get your 6th rental free all season long.
The requirements for acquiring a boat card: All current card holders will need to take the Boat House written test in order to receive this year's card. All new boaters will need to take a USCG auxiliary approved Safe Boating Course or equivalent. You will also be required to take the MWR boating class and pass the test. After taking the Auxiliary approved course, come to the boathouse with your completion certificate and a receipt of payment and we'll take the cost of your course off your first boat rental. The Auxiliary Safe Boating Class should be offered this spring for those interested in an actual class.
We have Scamp campers, the 16' and 13' models. Check them out at www.scamptrailers.com. Everyone will need to get a Camper Rental card and pass a MWR trailering test prior to renting the camper trailers and ATV trailers.
Remember that we also have "A" frame truck campers, ATV and snowmobile trailers, 12' inflatable rafts, portable outboard engines, and Honda generators.
We are looking to gain some fishing resources, for those people who may have special needs or may want to save some money. If you are willing to cost split or take people out with you on a day trip, please leave your contact information in the resource book at the Boat House. We have many older retirees/patrons who would like to go fishing, but are reluctant to operate the boat on their own.
Boat House Freezer policy has changed. Storage will be limited to 30 days for all persons. This includes persons stationed on island as well as transient persons. All other labeling requirements have remained the same.
Call or stop by if you have any questions!
Please contact the Boat House for more information.
Source: USCG Base Kodiak MWR
Photos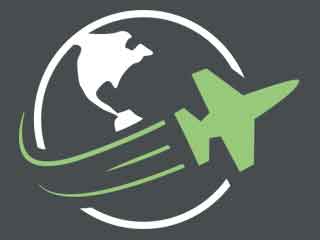 Reviews
There are no reviews yet. Be the first to review Boat House at USCG Base Kodiak!