FAMCAMP Office

Outdoor Recreation
Hours Info

Limited Assistance daily 1130-1330; Listed hours are for the FAMCAMP office
The FAMCAMP recreation area and campground at Vandenberg AFB is located just off of California Blvd between 15th St. and 18th St.
The Vandenberg FAMCAMP allows the whole family, including pets, to participate and enjoy the benefits of travel, sight-seeing and outdoor recreation while keeping expenses to a minimum. If you have family members arriving for a visit, consider having them stay at the FAMCAMP.
Getting to the FAMCAMP:
The FAMCAMP lot is equipped with 49 spaces with water/sewer/electric (50 amp), 20 dry camping spaces and 20 tent spaces. Facilities at the FAMCAMP include the main lounge, with restrooms, showers, laundry and cable TV available to patrons. Your cooperation is requested to help maintain the camp in top condition.
If you are coming to Vandenberg AFB with an RV, you will need to enter through the Lompoc Gate and not the main gate. The Lompoc Gate is open daily from 0600 to 1800 and is located on Santa Lucia Rd (Off Highway 1 South of Vandenberg's Main Gate). If you are arriving after 1800, please utilize the Solvang gate; which is located off of Ocean Ave in Lompoc. For further directions, contact the FAMCAMP at 606-8579 or after hours, the law enforcement desk at 606-3911.
DO NOT USE THE MAIN GATE! They require RV inspections and won't perform an inspection at the main gate. --Exit California Highway 1 at Santa Lucia Canyon Road and proceed almost one mile to the Lompoc Gate (0600-1800, 7 days/week). After you go through the gate you will be on Pine Canyon Road. Proceed straight for 2.2 miles. Continue straight through the signal, as the road also changes names to Washington Ave. In another .5 miles, turn left at the stop sign onto California Blvd. Proceed west about one mile to the FAMCAMP, which will be on the right side of the road. Take the SECOND driveway into the campground (the first is the EXIT). --For entry onto VAFB when the Lompoc Gate is closed: Proceed to Highway 1 into the town of Lompoc. Turn west onto Highway 246 (Ocean Ave). Turn right (north) onto 13th St. at VAFB Solvang Gate. It's about 6 miles from Lompoc to the Solvang Gate. After the Solvang gate, continue north on 13th St for about 4 miles. After the stop light, turn left (west) onto California Ave. The FAMCAMP is on the right, off of California Ave.
Source: Vandenberg FSS Website
Photos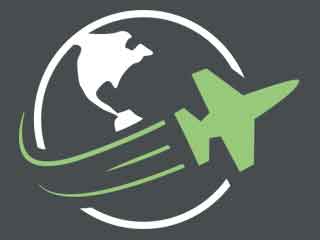 Reviews
There are no reviews yet. Be the first to review FAMCAMP at Vandenberg AFB!