Kittyhawk Pharmacy Phone

Prescription Refill Phone
Kittyhawk Pharmacy Website
Hours Info

Closed on the first Thursday of the month from 0900–1000. Closed on holidays and AFMC Family Days.
The Kittyhawk Pharmacy on Wright-Patterson AFB is located next to the Wright-Patterson Commissary.
Pickup Options
The Kittyhawk Pharmacy has three options for refill pick up. You can pick up your refills either inside the pharmacy, outside the pharmacy at the drive-thru window, or inside the commissary near the frozen food section.
If your Wright-Patterson Medical Center doctor has entered a new or renewal prescription, you must activate this prescription by coming into the pharmacy and pulling a ticket before it will be filled.
Source: WPAFB Website
Photos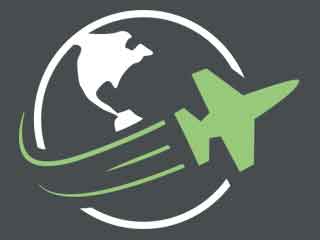 Reviews
I have been trying to reach the pharmacy since Monday! There is no doubt the phones are being taken off the hook. I call every hour throughout the day, same thing. Today I call and the option to speak to a pharmacist is not even working. Option 4 is now giving the hours of operation! Worse pharmacy in the Air Force! Why is the Hospital Commander not doing anything about the poorest service on base! If the people employed there do not want to work, get rid of them and hire some who do!

posted almost 4 years ago

On the phone for over an hour & still on hold. Need important info but hanging up. Enough is enough!

posted almost 5 years ago

Great Pharmacy and Staff. Have been going there for 20 + years.

posted about 5 years ago

Been trying to reach the pharmacy the last 2 days (8&9( May). I get placed on hold for over 30 minutes each time. Tried again this AM and I get a busy signal. You would think someone would be looking into this

posted over 5 years ago

I have been on hold for over 35 minutes and it is 1812 hours. I was placed on hold by the Kittyhawk Pharmacy. I have decided to stop the call since it is apparent that they close at 1800. To leave a patient on hold and walk out the door is not very professional. I would like to think this treatment is rare rather than normal policy. I am sure that most of the staff are professional, all it takes is for one person to tarnish an outstanding rating.

posted about 6 years ago

although we love being able to pick up our perscriptions when we come to the commissary from columbus we have a hard time ever getting to reach an actual person to talk to at the pharmacy when we need to. it seems like the phone is placed off the hook... i needed to talk to them about one of our medicines and have been trying for 3 days straight with only a busy signal when i choose option 4

posted about 6 years ago